YouTube Videos: How to Install Rain Gutters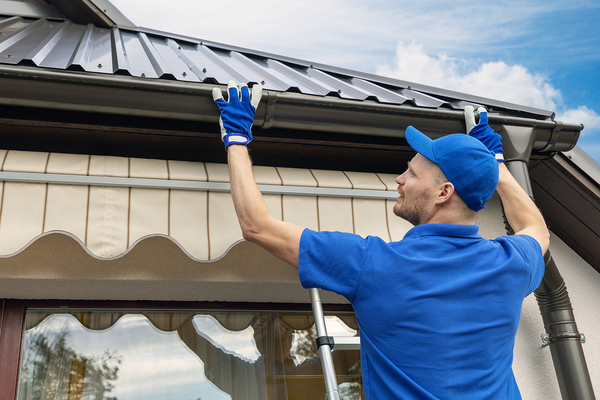 Installing your first rain gutters: it's not quite as significant as your first steps, but it can seem almost as challenging. Rain gutters help protect your roof, walls, and foundation. Over time, as they get old, they start to sag, rust, and warp, and they need to be replaced. This might seem like a simple job, but there are many nuances that will prevent your rain gutters from collecting debris, overflowing, or quickly warping again.
Finding Helpful Tips on YouTube
If you're curious about how to install rain gutters, YouTube videos are often helpful. They're the online tutors of this generation, giving information about how to create changes around your home. However, in real life, you also need to avoid the failures that can happen when you try to replicate what you see online. What reliable sources can help you with your first gutter installation?
Some helpful sources of DIY advice on YouTube include:
This Old House. For instance, this video shows you how to repair your gutters if they're only damaged and don't necessarily need replacement. This video shows you how to specifically repair gutter leaks so that your gutters don't cause erosion, wall damage, and foundation damage. This handy video shows you how to install your new gutters. It includes a shopping list for do-it-yourselfers as well so that you don't need to worry that you're missing something when you start on your DIY gutter installation project.
Home Mender Dustin has some tips for you when you're adding rain gutters to your home, and he has a very cheerful attitude as well!
If downspouts are your downfall, Mint Hillbilly has some first-time downspout installation tips. 
If you're curious about how you're going to clean your gutters without falling off a ladder or damaging your gutters, then Jonny DIY has some helpful tips about gutter and downspout cleaning.
Be YouTube Savvy
As you look through videos on YouTube, think about who has created those videos. For instance, you might find a video on how to clean your gutters. This could be created by a gutter cleaning company or a company that has a specific gutter brush. It could also be created by a DIY YouTube or television show. Visiting the YouTube channels created by notable DIYers and TV shows will usually give you several options for installation, products, and cleaning.  Visiting the channels of different gutter companies will tell you more about how their specific products work. Both can be helpful to your thought process as you work to choose your gutters, install them, and maintain them over time.
The Downsides of DIY Gutter Installation
When you're installing your own gutters, there are some potential pitfalls that could arise. Avoiding common gutter problems will help you ensure that your gutters will protect your home for the long term instead of leading to leaks and foundation issues.
If you're trying to install your first gutters, you will need to decide between adding sectional gutters and asking a company to custom-make seamless gutters. Seamless gutters have fewer connection points or seams, and this can make it easier to avoid warping and leaks in the future.
You'll need to decide how big your gutters should be so that they accommodate the rain that falls in your area.
You also need to make sure that your gutters have the right slope. A slope that is too small will not allow your gutters to drain properly into your downspout. Homesteady has a helpful video about what to do if you notice that your gutters are sagging.
You need to make sure that your drip edges and your downspouts direct water away from your house instead of allowing it to pool. This Old House has a helpful video about drip edge testing and another about how to install your downspout well so that it doesn't drain back onto your foundation.
If you decide to skip the DIY route entirely and look for a gutter installation company that can help you with your gutter project, look for a company with a strong warranty. That way, if something does go wrong, you know that the company will set it right again. A warranty should not only be for materials but for installation and performance. Check to see if your warranty transfers to the next homeowner as well, since this adds value to your home.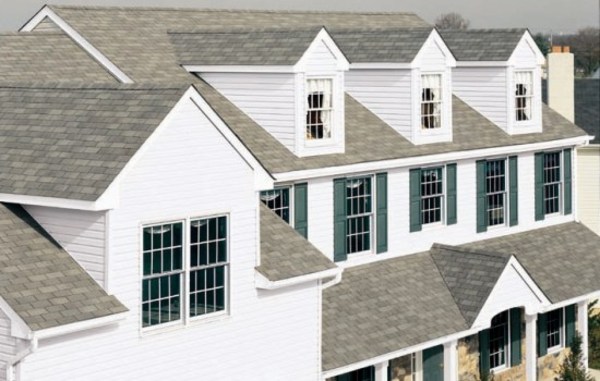 Adding a Gutter Cover or Gutter Heating System
If you're considering a new gutter system for your home, think about adding a gutter cover as well. Gutter covers help prevent debris from entering your gutters in the first place, and this reduces the amount of cleaning that you need to do.  While there are gutter covers that you can install, these usually require some cleaning over time, or they need to be removed and replaced because they too get clogged with debris. Consider getting a high-quality gutter cover with a nose-forward design. Gutter Helmet covers use the natural properties of water to move water smoothly into the gutter, while the nose-forward design sends debris off the gutter cover and to the ground.
To protect your gutters in a cold winter climate, look into gutter heating systems as potential protection for your gutter as well. A gutter heating system gently warms the snow, ice, and water that land in your gutters. These systems turn that snow and ice into water again, allowing it to drain down into your downspouts and drains, cleaning out your gutter system so that more water can move into your gutters. These systems do need an installer, but they'll protect your gutters so that you don't need to worry about ice dams damaging your roof and gutters during the winter months.
At Harry Helmet, we want to ensure that your home is safe from water damage. As you work to install your rain gutters, talk with us if you're looking at custom seamless gutters, gutter covers, or gutter heating systems. We'll work with you to ensure that you have the best gutter system to protect your roof, your foundation, and your family.  Schedule a free estimate today.