Your Roofing Estimate: Getting the Right Roof System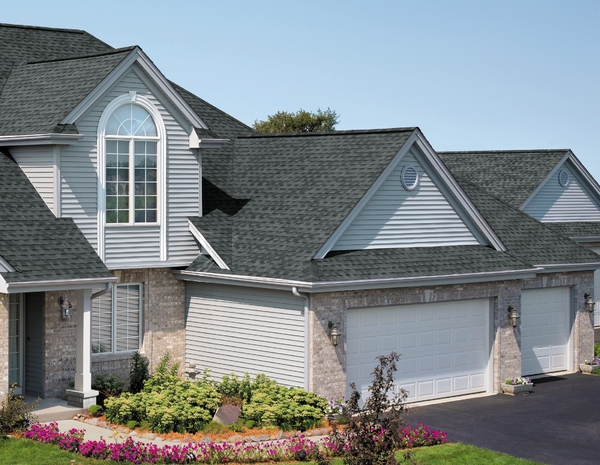 If your roofing choices feel like they're hanging over your head, how can you know that you're making the right ones? What variables do you need to consider as you prepare to look for a new roof and get it installed? Here are some of the key questions that you need to ask before, during, and after your roofing estimate.
What Will the Roof Look Like?
While this may not be the most important question for the longevity and cost of your roof, it's right up there in the top questions that homeowners want answered when they get a new roof. You want your roof to match your home. In fact, depending on your roofing style, your roof color may be one of the main colors that people see when they first approach your home.
Color is an important element of home design. When you're considering what color of shingle to place on your roof, consider the following.
Does the shingle pick up the accent colors on your home? The right color of shingle can make your home "pop."  Owens Corning Roofing suggests that you "choose a shingle with granules that pick up the accent colors on your exterior."
How do the colors and textures of the shingles echo the colors and textures of your home? For instance, if you have gray and brown rock siding, can you find a shingle that looks similar and therefore feels like the right fit for your home?
Add an extra dimension to your home by choosing a different thickness of shingle. Owens Corning suggests that if you're working with a home that has a similar tone all over, "think about adding shingles that appear thicker and give your roof a rich, textured look." Softer shingles match well with a home that has a lot of detail already.
Do you want your roof to look smooth or three dimensional? Look at different shingles that can accomplish these tasks. For instance, dimensional shingles such as the Berkshire® Collection add depth to your roof.
In addition to roof color, consider your roofing style. Do you want tiles that create a Mediterranean look? Would you like to have a wooden roof that looks rustic? Know that there are pros and cons of each of those roofing materials, as some of them won't last in specific environments. Durable, flexible asphalt roofing is a perennial favorite as well since it comes in many different colors that can match any kind of home.
Will Your Roof Stand Up to Your Local Weather?
Before you choose a type of roofing, look closely at your local climate. What kind of weather do you have during the most challenging months of the year? Are there strong winds? Is your area prone to forest fires?
These variables can impact what kind of roof you choose. For instance, in a fire-prone area, you should not choose a roof that's made up of flammable materials such as wooden shingles. In a very windy area, you might be risking your roof if you choose a roof made up of materials such as tiles. Some shingles are also fire-resistant, adding extra protection for your roof.
Ensure that your roofing company is also taking extra precautions to make normally weather-resistant roofing materials even stronger. For instance, the company might choose to add additional nails to shingle installations in windy areas. Check to make sure that the roofing that you choose will stand up to the weather over time so that you don't need to worry about the weather.
Consider whether your shingles are warrantied for regular, weather-based wear and tear as well. For instance, are they designed to hold up against the beating sun and the pounding rain? For instance, if you live in a rainy area, ask about algae resistance.
What Kind of Ventilation Do You Recommend?
Your roof needs to breathe. As you get your roofing estimate, be sure to talk with your roofing professional about intake and exhaust vents. These vents not only draw air in, but they also let damp air out of your home. Imagine all of that evaporated water from boiling pasta making clouds that end up in your attic. If they can't escape, they gradually cause rot from the inside. Your roofing contractor should be able to tell you how they are making your home safer by installing adequate ventilation.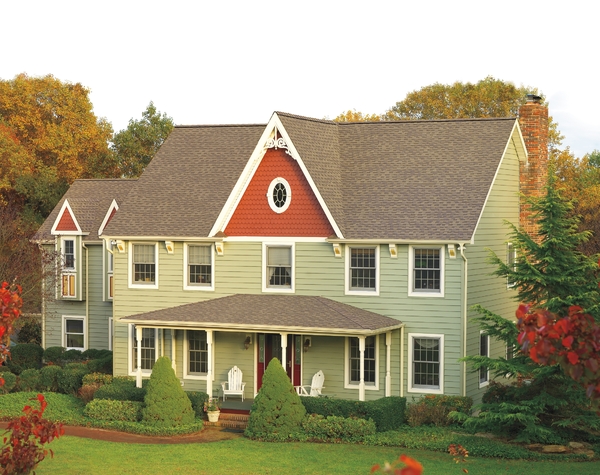 How Else Can I Protect My Roof?
No roof is invincible. Even though asphalt roofs are quite strong in different weather conditions, they can have problems if the weather is severe. That's why you need to plan for potential problems. As you work with your roofing contractor, ask about other ways to protect your roof. These might include:
Adding a gutter cover to the gutters around your roof. This gutter cover will help prevent your gutters from becoming full of leaves and other debris. Backup from your gutters can lead to rot and to overflowing gutters over time.
Adding a gutter heating system can help you manage your roof more effectively too. In the winter, snow can melt on your roof and move down into your gutters, where it freezes and backs up toward the roof again. This leads to ice dams that cause problems with your shingles over time. If you live in a cold climate, installing a gutter heating system will protect your gutters and your roof.
Look for specialized shingles such a hip and ridge shingles. These shingles are designed to protect your roof in areas that are hard to cover. Not only do they protect your home against the weather, but they also look more finished.
Ask your roofing professional what kinds of underlayment the company will use to further protect your roof. High-quality roof deck protection helps ensure that water does not leak through the roof and into your home.
What Is Your Warranty Like?
The right roofing comes with the right warranty. Your roofer should be able to tell you a lot about your future roof warranty. You need to know what is covered by the warranty and how long it is covered as well.
Are the materials covered by the roofing warranty?
Is the installation covered?
Is the warranty transferrable to a new homeowner, providing value if you ever sell your home?
A roof is a long term investment. Make sure that you treat it as such by checking to make sure that it will be covered by a warranty for a long time to come.
How Will You Find and Address Problems?
Your roofing professional should be able to tell you what kinds of problems could occur during the roofing job and how the company will work to fix them.
For instance, one common cost-cutting measure occurs when a roofer installs a new roof over an old one. While this might be cheaper at first, it hides many different problems that could occur underneath the old roof. You'll miss the soft spots and rot if you just shingle over the old roof.
If your roofer doesn't remove old items such as old gutters and flashing, that could cause problems as well. If there is a place where the roofing meets other structures, this is a potential place where water could leak in. Like old shingles, these structures can also hide the fact that there is rot underneath. Make sure that you're working with a roofing contractor who will replace all of the elements of your roof, not just the shingles.
What Will It Cost to Install the Roof and Troubleshoot?
Before your roofing project begins, get the true costs that you could pay for the project. For instance, what happens if your roofing team finds that some of the decking is rotten? Ask about these additional costs during your roofing estimate so that you're not shocked to see those additional costs later.
Is Your Roofer Going to Take Shortcuts?
While you might be tempted to go with the least expensive estimate, you should also be aware that some roofers do not have a good reputation. That person down the block who installs roofs on the cheap might seem like the best deal today, but a few years from now that decision could cost you your roof. Some red flags to look out for include:
Reusing roofing elements. If a roof is worn, the flashing is getting old, and the gutters are getting warped with age, it's time to replace them.
Not looking underneath roofing elements. Your roofer should know what lies beneath all of your current roof.
Overlooking the details. For instance, your shingles should have at least four nails in them, and they should overhang your roof by no more than an inch. If your shingles aren't installed correctly, you could experience problems down the road.
Taking shortcuts at the job site. Make sure that your roofers will leave your home as clean as they found it, if not cleaner.
At Harry Helmet, we focus on your home so that you can enjoy your living space worry-free. Don't worry about gutter cleaning or a leaky roof. Know that your roof replacement or gutter contractor is looking out for your home; schedule a free estimate today.