Why Pittsburgh Homeowners Love Gutter Guards
Have you considered adding gutter guards to your home's gutters? If not, why not? If you're a Pittsburgh homeowner, you should know that homeowners in your area enjoy the many benefits of gutter guards, and you can join them. Take a look at what you need to know about why gutter guards are so popular in Pittsburgh and other cities as well.
No More Clogs!
If you're unfamiliar with gutter guards, one of the main things you need to know about them is that they're designed to eliminate gutter clogs for good. There are different types of gutter guards that work in different ways, but the general idea is that gutter guards prevent items other than water from entering the gutter system. With nothing but water to guide you through the system, your gutter system can't clog up.
When you have no more gutter clogs, you also have no more gutter cleaning to worry about. So not only do you no longer have to deal with clogs, but you also don't have to deal with cleaning your gutters yourself, which saves you time and hassle. Or, if you're in the habit of paying for gutter cleaning, your gutter guards will save you money. In time, they can pay for themselves.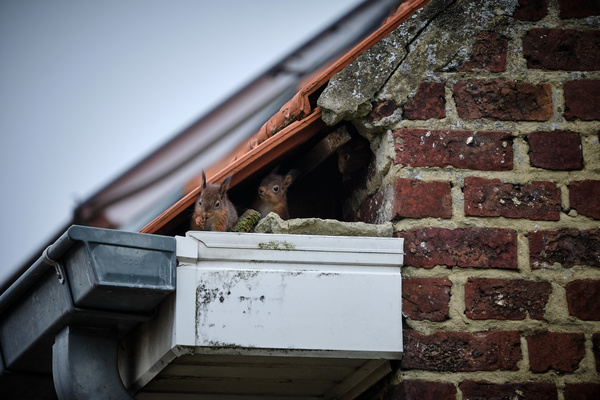 No More Pests!
Stopping the clogs is the benefit that most people will have heard of when it comes to gutter guards. However, it's not the only benefit. You may not realize that pests can find their way into your gutters and cause damage there. Some even try to make a home there. You don't want birds or squirrels building nests or stockpiling in your gutters. That's bound to create a clog eventually. And when bugs and other small pests infest the gutter system, they're that much closer to finding a way into your house.
Gutter guards keep pests out the same way they keep clogs out – by preventing anything larger than rainwater from getting into the gutters. Not only can leaves, sticks, and twigs not get in, but birds and bugs, and chipmunks can get in, either.
Reduce Fire Risk!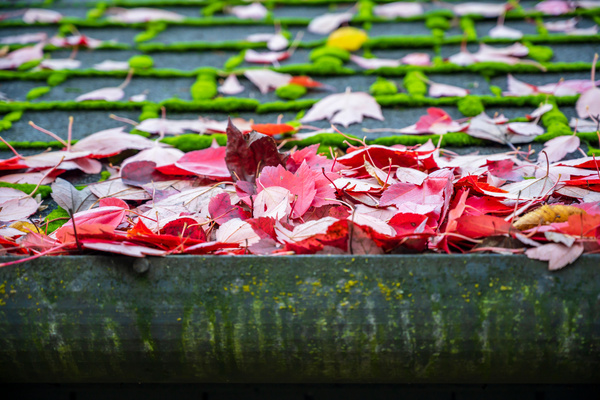 The fact that gutter guards can reduce your risk of a house fire is something that few people realize, but it's true. Remember that one of the biggest seasons for fallen leaves is autumn, when most of the leaves are dead. Dead leaves make great kindling. Imagine that your gutters are full of dead leaves. Now imagine a random spark from your barbecue grill or your neighbor's fire pit landing on your gutter full of leaves. Think about how quickly those leaves would catch fire. What does that do to your home?
If the leaves can't get into the gutter in the first place, they won't have the chance to be a fire risk in the first place. You'll still need to rake the dead leaves when they land on the lawn, but that's a lot safer and easier than climbing up to the roof to get them out of your gutters.
There are different types of gutter guards, but the Gutter Helmet offered by Lednor Home Solutions has a superior design that renders it more effective than other types of gutter guards. Lednor Home Solutions decades in the roof and gutter business helps them understand what homeowners need for their roofs and gutters. If you're interested in the many benefits of Gutter Helmet, contact Lednor Home Solutions to  Schedule a free estimate.