What Type of Gutters Do I Need in Springfield, MO?
Gutters help protect your home and property from water damage, inside and out. They may not be the first things that you think of when it comes to home protection, but they're important, and you will need to carefully consider which gutters are best for your home when it comes time to have them installed. What types of gutters should you be considering in Springfield, MO? What are your options? Take a look at some of the things you should know about the different types of gutters available to you and what you should be thinking about when you choose new gutters.
Gutter Materials

One of the first things that you'll need to decide when choosing gutter types is what sort of material you'd like to use. Several materials are popular when it comes to gutters.
Aluminum – this is one of the most popular gutter materials available. It's affordable, widely available, resistant to rust, and comes in various colors.

Vinyl – vinyl gutters are also very popular. They're lightweight, making them easy and less expensive to install, and the material is low cost as well. They also come in various colors, but those colors may fade in time, and the material may be prone to cracking and breaking in extreme cold.

Stainless Steel – these gutters are more expensive than vinyl or aluminum, but they're also long-lasting. They're very heavy, which means they should only be installed by professionals.

Copper – copper gutters are one of the most expensive gutter materials out there, but they're still a good value. They're both durable and attractive and may be a good option for homeowners who want to add a classic touch to the look of their homes.
Gutter Shapes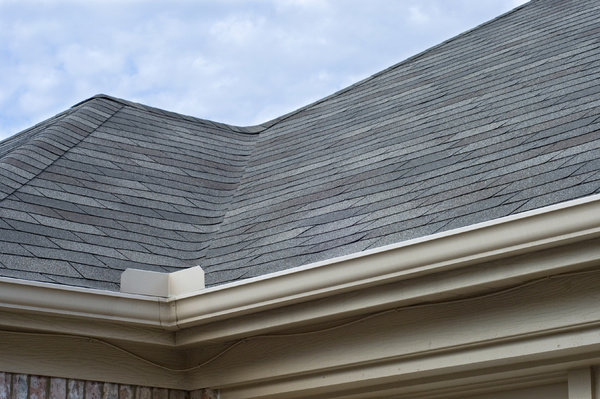 There are a few different gutter shapes that you'll need to consider as well. One common choice for homes is the half-round gutter. The name is descriptive – they have U-shaped bottoms and are open at the top, as you might expect. They may also be called U-shaped gutters.
Alternatively, you may want to consider K-shaped gutters. These are flat-bottomed and often have a decorative front resembling crown molding. They can cost more than the half-round style but can hold more, so they may be a better choice in areas with more rainfall.
While they're most commonly used on commercial buildings, box-style gutters are another option. Once again, the name describes the way they look – they're open at the top and square-bottomed.
The best way to determine which gutters are best for your home is to discuss your home's needs with your gutter installer of choice. While your geographic location partially dictates your needs, other options to consider include your budget, your aesthetic preferences, and your home's specific structure. If you're ready for new gutters, Harry Helmet is ready to help you make the right decision. Schedule a free estimate.