What Is a Reverse Curve Gutter Guard and How Does It Work?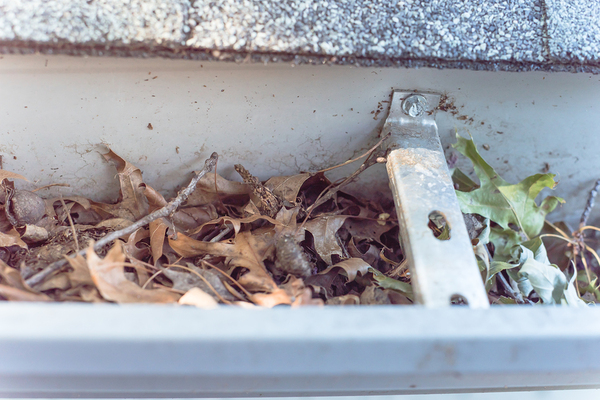 There are many kinds of gutter guard or gutter cover products out there. From foam inserts to brushes to mesh guards, you can choose from a myriad of DIY and professionally-installed options. Why should you choose a reverse curve gutter guard for your home?
What Is a Reverse Curve Gutter Guard?
What is a reverse curve gutter guard, and how does it work to protect your home? Without a gutter guard system, leaves and other debris build up in your gutters. This can lead to problems with your gutters, such as sagging, leaking, and warped gutters. They can also overflow, leading to problems with your siding, landscaping, and foundation.
A gutter guard stops debris from accumulating in your gutters. Reverse curve gutter guards allow water to move along the top of the gutter guard and then slip into the gutters. Debris falls off the edge of the gutter. The guard is called a reverse curve guard because water slides down one way and then surface tension sends it into the gutter in the opposite direction.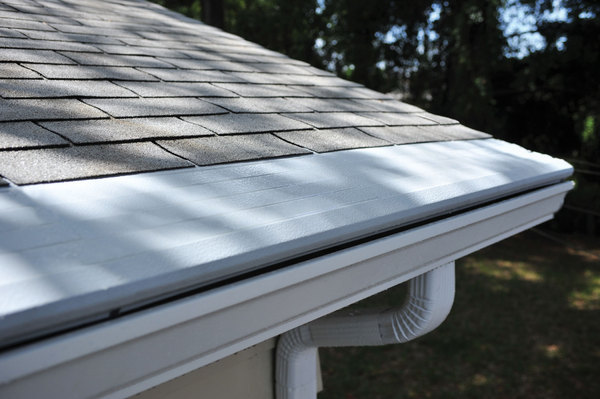 Why Reverse Curve Gutter Guards Work
There are many kinds of gutter guards, so why is a reverse curve gutter guard superior to many?
Unfortunately, many gutter products create a barrier between the gutter and debris, but they actually allow larger debris to accumulate on top of the gutter cover instead. How Stuff Works lists a number of different gutter guards that act in this way:
A mesh cover won't let large leaves in, but those leaves may sit on top of the gutter. Over time, you will need to remove them or they will prevent water from moving into the gutters.
Foam inserts allow water through small pores in the insert, but they also get clogged over time.
Nylon bottle brush gutter guards have bristles that stick out and capture debris. You need to clean the bristles regularly.
Reverse curve guards work because they don't capture debris; they simply allow it to move off the gutter and onto the ground. They're focused on moving water easily into the gutter rather than keeping debris on top of the gutter. While reverse curve gutter guards need to be professionally installed and are therefore more expensive than other guards, they are also more effective. They will keep your gutters clean for years to come.
How Gutter Helmet Works
Gutter Helmet is a reverse curve system. Rainwater that reaches the edge of the gutter guard slides through a small opening that is only 3/8″ wide. Since the opening is so small, leaves cannot fall in, and only water can move into the gutters. Debris falls to the ground. This system can handle over 22 inches of rain per hour, which is twice the amount that has ever been recorded in the United States.  No matter what the rain is doing, your gutter guard system will work to capture water and move it along while sending debris to the ground.
At Lednor Home Solutions, we're proud to sell Gutter Helmet, an exceptional reverse curve gutter guard product. Talk with us today to schedule a free estimate.