Retractable Awnings: Motorized or Manual?
Do you want to make an outdoor space more attractive and comfortable — even in the unbearable summer heat? The best solution is to invest in a high quality awning.
But do you want to use the outdoor space in situations where an awning might be problematic? Then you should select an awning that is retractable, so you can close and store your awning when you don't want to use it.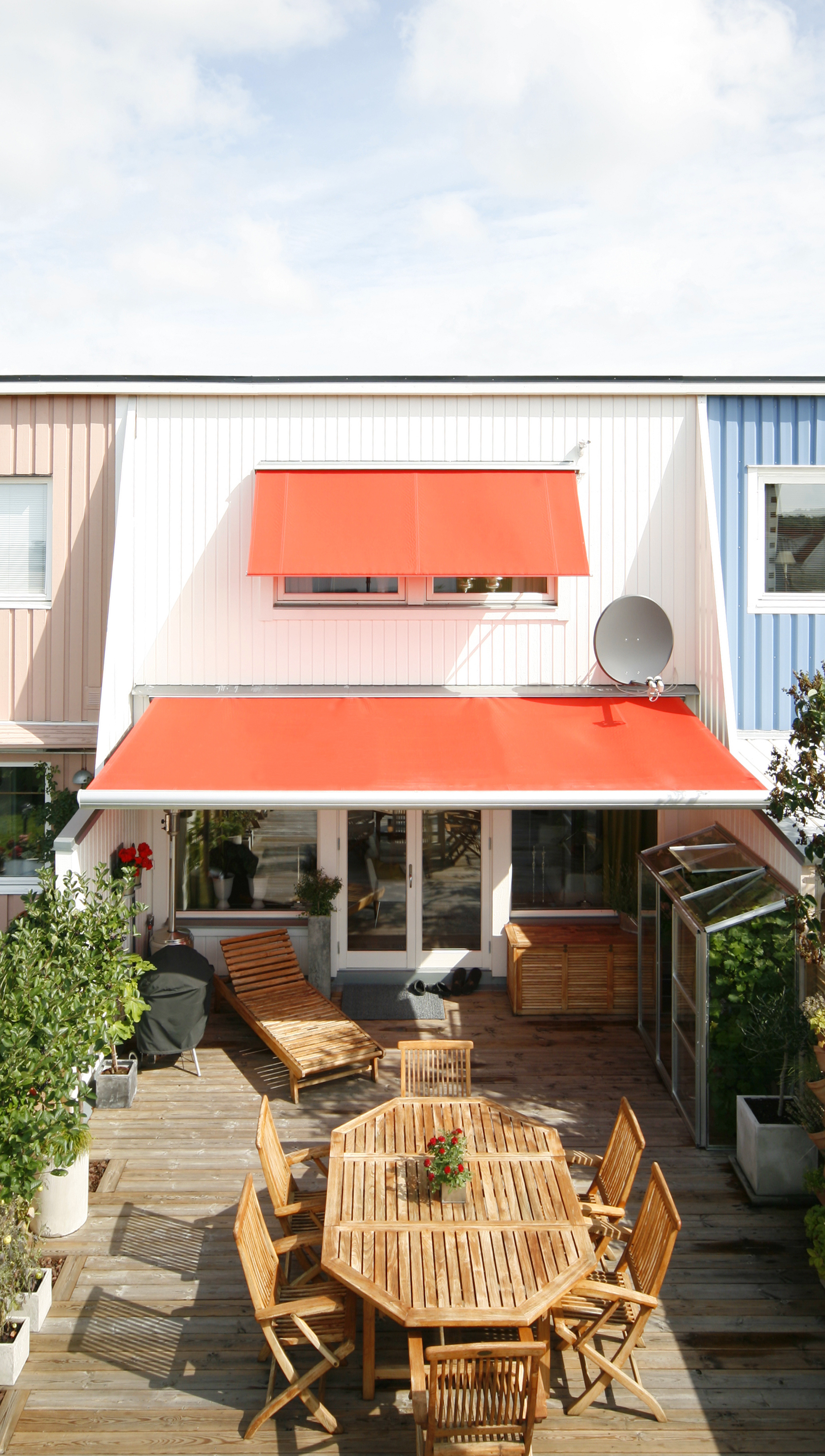 There are two types of retractable awnings: manual and motorized. Manual retractable awnings require a person to turn a crank or handle to open and close the awning. Motorized retractable awnings automatically unfurl and roll up with the help of an electric motor, and the homeowner only needs to press a button on a control panel or remote control to operate the motor.
Which type of retractable awning should you purchase? There is no one-size-fits-all answer to that question. Here are some of the benefits and drawbacks of both manual and motorized versions.
Manual Retractable Awnings
Even though manual retractable awnings operate using "human power," today's products are constructed so that they don't require a great deal of strength to turn the crank. And in those (hopefully rare) instances in which the electricity in the home is not working for some reason, manual retractable awnings can be opened to provide some much-needed shade in the absence of air conditioning. Also, homeowners needn't worry about mechanical problems that may accompany an aging electric motor (such as battery burnout or deteriorating parts).
Perhaps the biggest advantage that manual retractable awnings have over their motorized counterparts is that they are less expensive to purchase and install; usually, the price difference can be measured in hundreds of dollars. One reason is that there is no need to run and connect wiring from the motor to the home's electrical system, which requires additional labor. Finally, manual retractable awnings have vertical support rods in the back that fold down when the awning is opened; these rods, which are not present on motorized versions, provide some additional support for the awning.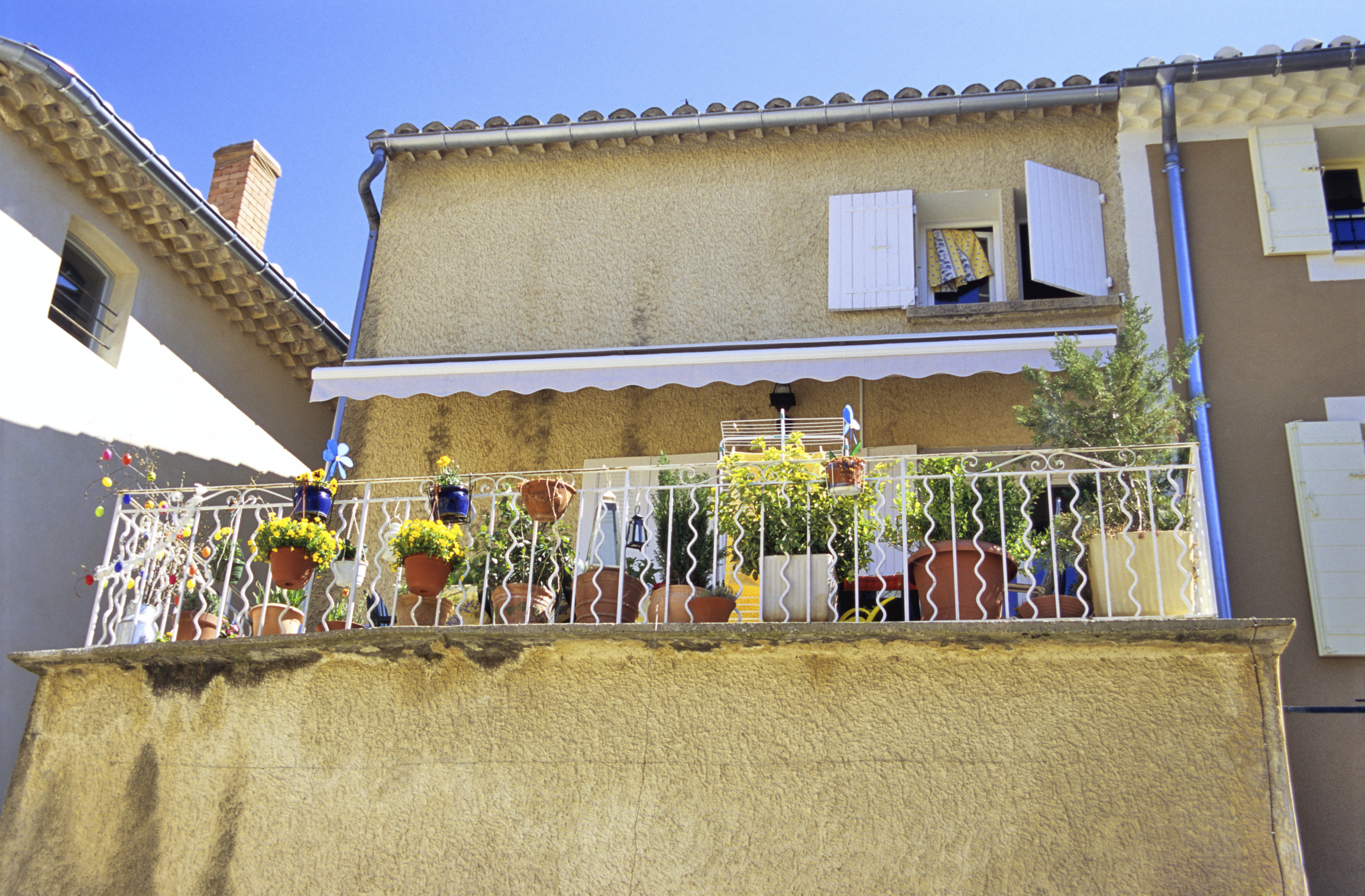 Motorized Retractable Awnings
Conversely, people who lean toward home automation might prefer to purchase a motorized retractable awning. These awnings take less time and effort to open and close, which make them attractive to elderly or disabled homeowners. Studies show that outdoor spaces with motorized retractable awnings are used up to four times as often as those under their manual counterparts — arguably because of the perceived ease of operation.
The basic structure of a motorized retractable awning is also different from that of a manual retractable awning. Instead of vertical support members, motorized versions have telescoping arms which extend and retract as the awning is opened or closed. This design provides a cleaner and more linear look for the awning, which tends to blend better with more modern home decor. Motorized awnings can also be equipped with sensors for wind where your awning will automatically retract back in if a quick storm comes through or they even now have sun sensors where the awning will come out on a bright sunny day to keep an area of your home cool to save on your monthly energy bill.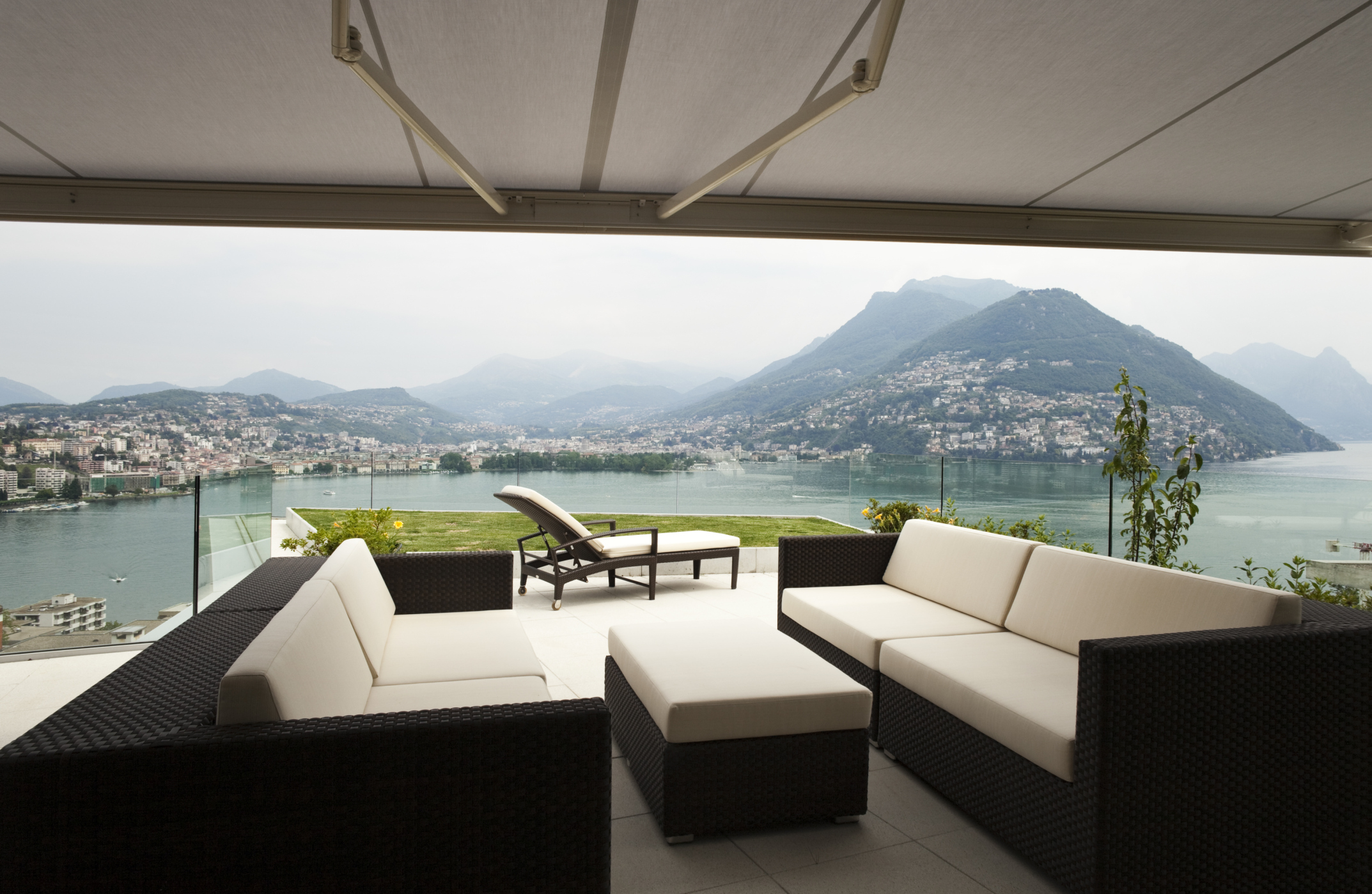 It's Your Choice
Again, the selection of a motorized or a manual retractable awning primarily depends on the homeowner's budget, tastes, and automation comfort level. Many awning companies offer both types of products to their customers. But because the purchase of a retractable awning is a significant investment for a property, homeowners should carefully weigh the pros and cons of each product type before making a decision.
Written by Lednor Home Solutions