Be Ready: Proper Summer Storm Prep
Are you ready for the summer storm season? If not, it's time to get prepared. Hurricane season started on June 1st, and NOAA (National Oceanic and Atmospheric Association) predicted that 2022 stood a 65% chance of being an above-average hurricane season – the seventh such year in a row. Summer storms can be an issue even if you're not in an area likely to be hit by hurricanes. Take a look at some of the things you should be doing to prepare for the summer storm season.
Get a Roof Inspection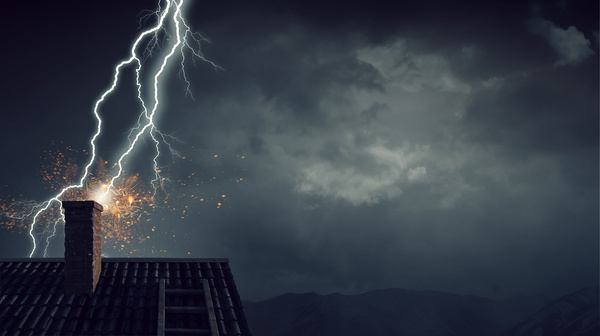 The purpose of roof maintenance is ideally to spot problems before they develop into actual damage. For example, missing shingles, cracked tiles, and other signs of wear and tear may not be causing any issues for you yet, but they're weak points, and they could be where serious damage occurs in a major storm. Having a roof inspection ahead of time lets you know where your vulnerable points are and gives you time to fix them before any severe (and expensive) damage occurs.
Give Gutters and Downspouts a Good Cleaning
You know the problems that a gutter clog can cause. The gutters overflow when your gutters or downspouts become clogged, and water can't run through the gutter system. Water that overflows onto the roof can get pushed under the shingles and leak into your house. That could be a problem even during a typical rainstorm. However, in a hurricane or a very severe storm, it could be a disaster, so make sure that you're clog-free. 
Check on Your Gutter System's Condition
Just as you should have your roof inspected before or at the start of the summer storm season, you should also have your gutter system inspected or inspect it yourself. Check to make sure that gutters are even and not dented, inspect the fasteners and brackets that attach the gutters to the roof, and look at the gutter system's seals and seams. Similarly to your roof, you should have your gutters repaired now if you find problems – small problems now will be vulnerabilities during a storm, and they could end up needing bigger repairs later. 
Trim Nearby Trees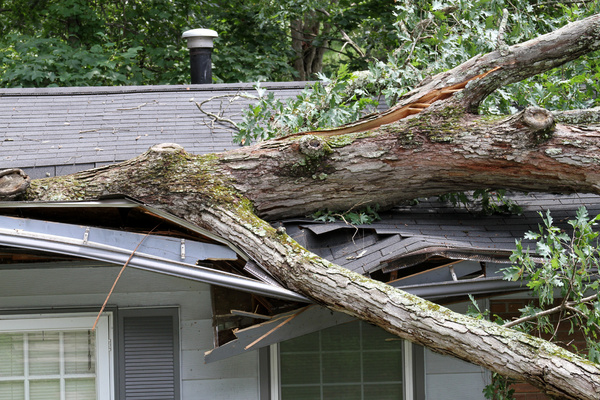 If you have trees on your property near your house, this is the time to trim any large branches, branches that reach over the house, or dead limbs. You can probably imagine what can happen if a large tree limb lands on your roof during a severe storm. You may not know that even without a limb breaking off, you could be at risk if a tree's branches can touch your roof during a storm. The wind may cause the branches to lift or hit the shingles hard enough to damage them. It's better to remove tree limbs that are that close. 
Give Gutter Helmet Some Thought
Gutter Helmet is a gutter guard that prevents debris from entering your gutter system, preventing clogs and build-up. This way, you won't have to worry about cleaning out clogs. By keeping the clogs away, Gutter Helmet helps keep your gutters in good condition. 
Lednor Home Solutions is here for you if you're ready to install a Gutter Helmet or need other help with your gutter system. They've been working on gutters in homes like yours for over thirty years, so you can trust that they have the skills and experience to handle your gutters. When your gutters need attention, contact Lednor Home Solutions and Schedule a free estimate