Old Houses and Winter Damage
Officially, the winter of 2013-2014 is now behind us, even if the temperatures stubbornly refuse to rise. For many areas, this past winter season was exceptionally brutal, with bitter cold and record snowfall striking homeowners across the United States.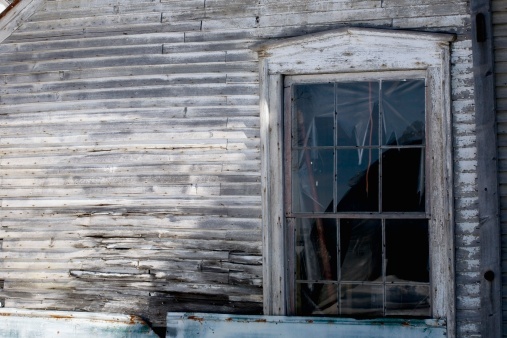 Now that the worst is over, it's a good idea to take a walk around your home and property to see what problems you might see. This is especially true if you own an older home, which may be a bit more susceptible to weather-related damage than its newer counterparts. Some issues to be aware of include:
Worn or damaged siding. Depending on when your home was built, the original siding might have been of the "compressed paper" variety, which by now could be sloughing off of your home. If you see significant damage to your siding, consider replacing it with a stronger, more modern alternative.
Rotting trim or eaves. With all of the ice and snow that fell on your roof, it's quite possible that some of the moisture may have found its way to your eaves or trim, especially if you had ice dam issues. You may have to replace the rotted wood in order to prevent future damage.
Buckled or separated gutters. If you had significant ice buildup inside your gutters, the excess weight might have caused them to become misshapen or even pull away from your home. Be sure to fix the affected sections in order to keep runoff water from falling near your foundation.
Separated or broken downspouts. Similarly, the ice might have caused your downspouts to detach from the home or even break completely. Gutter systems with malfunctioning downspouts are as bad as having no gutters at all, so be sure to remedy this problem ASAP.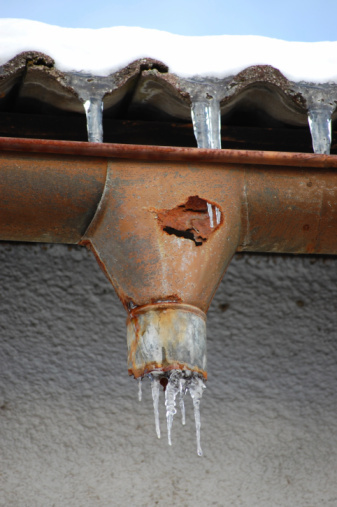 Broken basement windows. If there was substantial snowpack around your home for quite some time, it could have affected your basement windows. The trim might be rotting and/or the glass may be broken or missing. Unless you want leaks and pest invasions brought on by springtime rains, be sure to fix these windows promptly.
Wet leaves or mulch around your foundation. This may not appear to be a big deal. But if there's an area around your home that is chronically wet, it could facilitate moisture seeping into your foundation – which means costly repair bills. So remove the wet substance and consider regrading the ground near the home.
Wet insulation. Go into your attic and crawl spaces to see if the wall insulation is wet. If it is, that means moisture has found its way from the roof inside your home. Replace the insulation and find and repair the leak (or call a contractor to help you).
Wet drywall. Like wet insulation, damp drywall is a sign that water has found its way into the interior of your home. Left unchecked, this can lead to mold and mildew growth and the health complications that come with it. Fix the compromised drywall and look for the leak that caused it.
Downed tree limbs. Believe it or not, this problem isn't always obvious. There could be a branch or limb on a corner of your home that isn't easy to see without looking for it. Carefully cut up and/or remove these branches and inspect the area to see if there's additional damage that must be repaired.
Loose shingles. Finally, climb a ladder and survey your roof. Are there broken, rotting or missing shingles? Then put down new shingles as soon as you can; or if the whole roof is old, consider getting it replaced.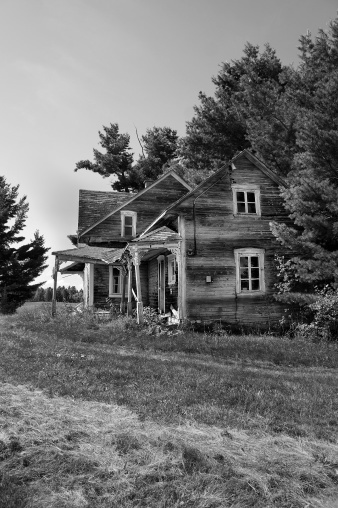 With the improved weather conditions, you have a window of opportunity to help your home recover from the harsh winter. However, if you allow these problems to persist, you may notice other issues throughout the spring and summer months – and even more damage next winter.
Written by Del Thebaud