How to Remove Gutter Guards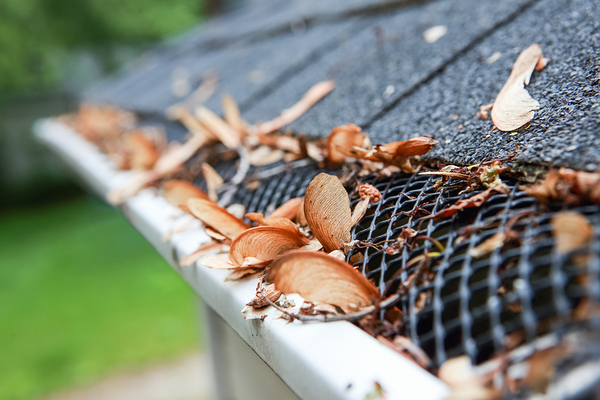 Are your gutter guards getting old? Are they clogged with leaves? Managing the installation, removal, and maintenance of gutter guards isn't something that homeowners need to do every day. If you think that you may need to remove your gutter guard or gutter cover, here's how to tell.
Removing Gutter Guards
The Backyard Boss states that "most guards are designed to be installed without removal unless age or damage deems it necessary to take down for replacement."
This means that placing and removing your gutter guards will not normally be an activity that you need to do around the home. In fact, that's the point; finding a gutter guard that you don't need to maintain can really help you as you work to maintain your home in the long term since gutter guards can potentially eliminate seasonal gutter cleaning.
However, there are a few reasons why you may need to remove your gutter guards.
Some Types of Gutter Guards Get Clogged
There are many types of gutter guards or gutter covers on the market, and some of them are not designed for longevity. For instance, a piece of mesh or foam that you purchase at the hardware store and place over your gutters may not last for a long time. Over time, it becomes clogged with leaves and other debris that needs to be pulled off or even scrubbed off. Foam inserts for your gutters also experience this problem, and fine debris can clog up the holes in the foam. If you notice that your gutter covers get clogged within a very short time after you have cleaned them, it could be time to replace them.
The Longevity of Different Gutter Guards
Some gutter guards last for a very long time, while others need to be replaced. How do you know the life expectancy of your gutter guards?
If your gutter guards are foam, they will need to be replaced every two to three years.
Mesh guards can get damaged by large debris, such as sticks that hit the guard in a wind storm. They will then need to be replaced.
Perforated guards snap or screw onto gutters. Generally, you shouldn't have to remove them unless there is something wrong with the gutter itself.
Reverse curve gutter guards are professionally installed and generally don't need to be removed. Over time, you may need to replace them, or if they are damaged in a large weather event, they may also need to be replaced.
Signs That Your Gutter Guard Needs to Be Removed
Does your gutter guard need to be replaced? Some signs of problems include:
Damage from sticks and other large debris during a storm
Consistently overflowing, even if you have cleaned it recently
There is something wrong with the gutter, and you need to access it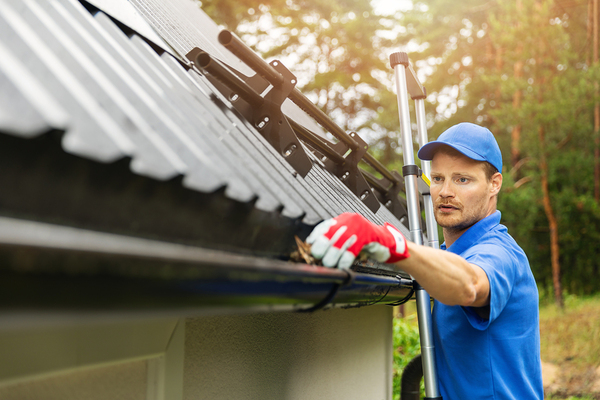 Removing Your Gutter Guard
How do you remove a gutter guard? If you're replacing the guard, you may find that your gutter guard company is able to do this for you. However, if you need to do it yourself to check out the damage from a storm or look at a clogged gutter, here's how:
Get your safety equipment in order. According to Hunker, you should "wear gloves to protect your hands from sharp gutter guards and gutter edges. Wear safety glasses or goggles to protect your eyes."
Equip yourself with gloves and be prepared to brush off and clean out any debris.
Make sure that you have a power screwdriver to help you unscrew the gutter guard. Check out the size you need prior to climbing the ladder with all of your equipment.  Some gutter guard styles unsnap rather than unscrewing.
Be prepared to remove the gutter guard in pieces. Prepare a safe place for it on the ground.
Are you considering renewing your gutter guards this year? Talk with Lednor Home Solutions. Contact us today to schedule a free estimate.