How to Install Gutters on a Metal Roof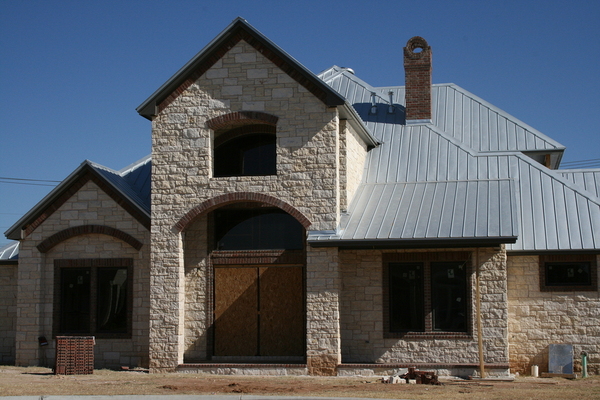 If you're considering buying a metal roof or you already have one installed, you know that this is a strong roofing material.  To keep it strong for many years to come, make sure that you have the right support systems for your roof. For instance, you'll need gutters that can accommodate and whisk away the water that would otherwise pour from your roof. When you're installing gutters on a metal roof, what do you need to consider?
Your Metal Roof
Your metal roof is an investment. At costs that are typically two to three times the amount of a typical shingled roof, you know that you need to protect it. Luckily, metal roofing is durable and can often withstand falling branches and high winds. Unfortunately, if water gets under your metal roof, you can have the same problems with rot as you could with any roof. Your metal roof can have leaks when:
There's a material failure. Fasteners and seams can fail or be installed incorrectly. Flashing and tape can also fail or be installed improperly, leading to water leakage.
There's damage to your roof. While metal is durable, if there is structural damage, this can lead to leaks.
There's a water backup or ice dam. Problems in your gutters can lead to problems under your roofing.
Does Your Metal Roof Need a Gutter?
You installed a metal roof to protect your home. You may have chosen it specifically because your area has extreme weather, and you want to protect your home from wind and rain. Without a gutter, your metal roof won't protect your home as well as it could. Gutters prevent water from moving down to the ground near your home, which can cause your foundation to shift and leak. They also prevent water from pouring down the exterior of your home when it rains.
How to Install Gutters on a Metal Roof
If you're thinking of installing gutters on a metal roof, there are a few points to note as you get ready for your new gutters.
Make sure that you maintain the integrity of the roof as you install your gutters. Do It Yourself suggests that metal strapping is a bad idea, stating: "not only does the weight of the gutter on the strapping cause potential damage to the bottom edge of your metal roof, but you also have the issue of different metal types rubbing together. Instead, a half-round gutter attached to the wood rafter tails with gutter brackets is a good way to go."
Sectional gutters are readily available at hardware stores. They are made out of gutter sections that you piece together. They have more seams, so you'll need to make sure that you seal up those seams so that they don't leak. You can also ask a gutter installation company such as Lednor Home Solutions to install seamless gutters for you. Seamless gutters are custom-made for your home, so they don't have as many seams and rough areas that can lead to debris accumulation or leaks.
Make sure that your gutters have the correct slope to allow water to move smoothly into your downspouts. This Old House recommends that gutters should "slope (½ inch for every 10 feet) toward a downspout." This keeps water moving away from your roof.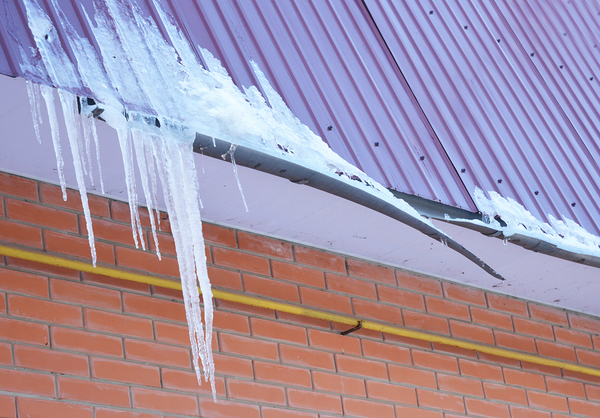 Add a Gutter Cover for Your Gutters
Even metal roofs suffer from damage when water pushes up underneath them due to clogged gutters or ice dams. A gutter cover or gutter heating system might be just what you need for your metal roof.
If you don't want to remember to clean your gutters or you don't find balancing on a ladder to be a safe, fun way to spend your weekend, you can install a gutter cover. Add a high-quality gutter cover such as a Gutter Helmet, which sends debris to the ground and sends water down the downspout.
Lednor Home Solutions also offers gutter heating systems. These heating systems gently warm snow, ice, and water as they reach your gutter, ensuring that your metal roof is not damaged by ice dams.
At Lednor Home Solutions, we help you keep your home safe from the elements. If you're adding a gutter to a metal roof, contact us to schedule a free estimate today.