How to Install Aluminum Soffits to Match Aluminum Gutters
Does your home need some extra protection against rot? You might consider installing aluminum soffits to match your aluminum gutters. When are aluminum soffits a good choice for your home?
The Anatomy of Your Gutters
Your gutters exist to move water from the roof down to the ground in a way that is safe for both your home and the landscaping around it. However, there is infrastructure surrounding your gutters as well.
The fascia board is a straight board that extends along the bottom edge of the roof. It supports the bottom row of roofing tiles and carries the weight of the gutters, which can be substantial when it is raining hard.
If you imagine the infrastructure under your gutters as a box, the fascia board is one side of the box. The soffit is the bottom of the box. It is visible from the ground and street level. There may be ventilation in the soffit or over the top of the fascia board. Ventilation is key to reducing rot that could occur due to the accumulation of condensation. Soffits prevent pests from entering the interior of your roof, and they also disguise other building elements such as vents.
The bargeboard and box end connect the fascia and soffit to the other side of the house. They are another side of the box. They often need to accommodate tricky angles.
It's important to check your gutter infrastructure at least once a year and to be prepared to repaint and caulk it if necessary to maintain its integrity.
Should You Have Aluminum Soffits?
What material should your soffits be made out of to ensure that longevity of your home? There are many options from which to choose, including steel, vinyl, wood, engineered wood, fiber cement, and aluminum. Why is aluminum a good potential choice for your home?
Along with wood, aluminum is a traditional choice for your soffits. It's both very durable and lightweight, and it resists rot more than wood does. This is why many people choose it for their home. Another advantage is that it can match your new aluminum gutters.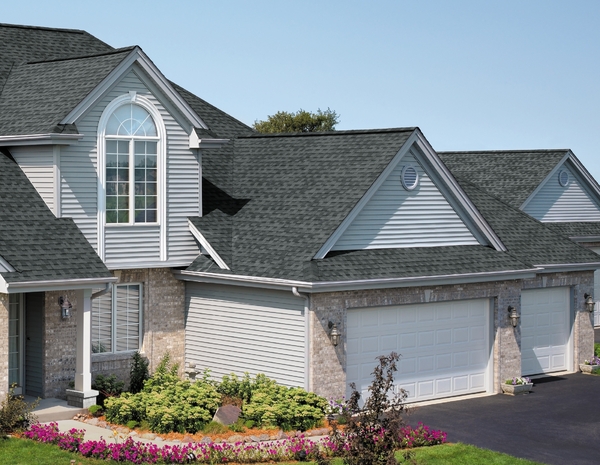 Installing Aluminum Soffits
What do you need to do to install your soffits and make sure that they are going to be low maintenance in the future? Your soffit must:
Prevent water entry.
Accommodate aluminum's tendency to expand and contract according to the temperature.
Secure the fascia.
First, gather your materials. These include:
Circular saw, jigsaw, tin snips, utility knife, and smaller scissors, such as the ones found in first aid kits
1 1/2 inch soffit nails and nail punch
Hammer
Pry bar
Sawhorses
Tape measure
Carpenter's square
Soffit material (You'll need to decide if you want to have vents in your soffits or not.)
Your J-channel (The Family Handyman describes this as a "J-shaped length of aluminum that the soffit fits into against the house. Use it to anchor any edges of soffit not covered by aluminum fascia.")
What are the steps involved in adding new soffits to your home?
Fix any roofing problems before you install the soffits. If there is rot near the roofline or the gutters need to be replaced, installing new soffits won't fix this.
Measure the areas where you soffits will be located. They will not always be exactly the same length or width. Steve Maxwell suggests that you "aim for a soffit length that places the outside edge of the aluminum about 1/4-inch back from the outer face of the wooden eaves framing." Place a towel, felt, or blanket underneath the soffit as you cut it to prevent it from scratching.
Nail your new J-channel against the existing soffit. This provides a place to slide in your new soffit material.
Slide the panels into the J-channel. Square the panels as you go. Use the nail punch to drive the soffit nails into the V grooves.
Soffits fit tongue in groove. Slide them in so that they fit perfectly together. Each panel should also sit in the J-channel.
Once you've installed your soffits, you can move onto fascia installation as well.
If you'd prefer to work with a professional on your next gutter repair or replacement project, call Lednor Home Solutions. At Lednor Home Solutions, we're here to help you create and install your next roofing or gutter project. If you're wondering how to install aluminum soffits on your home,  contact us to schedule a free estimate.