How to Choose the Right Gutter Installation Company in Springfield, MO
Gutter installation isn't something you should have to do often – gutters are typically made of sturdy material that lasts a while. As long as your gutters and roof are properly maintained, they can last for quite a long time. So, it's not too surprising that when it comes time to replace your gutters, you're not exactly sure where to turn. You may never have had to do it before or never in the area you're currently in. Take a look at some tips that can help you choose the right gutter company in Springfield, MO.
Choose A Company That's Established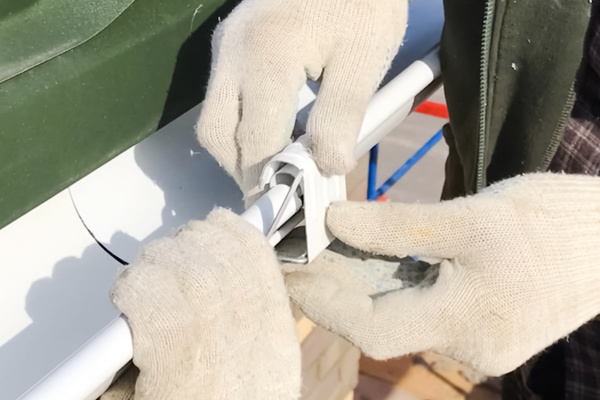 Because gutters are a long-term sort of home feature, the last thing you need is to have them installed by a fly-by-night company or one that could fold at any time. You want a company that you're confident will be there if you need to use your warranty, if you want their expertise on repairs and maintenance, or even if you're just happy with their services and want to use them again. 
The best way to ensure that the company you've chosen will still be there when you need one is to choose one that's been doing work in your area for some time. A long history in the area suggests two things: that they do their jobs well enough to stay in business, and that you'll be able to see examples of their work locally and hear the experiences of people who have used them. Make sure to ask for local references, check for reviews, and talk to your own local social circle to find out if anyone you know has used them. 
Verify the Legal Paperwork
Remember, gutter installers will be working on your home and your property. Therefore, you want to make sure all of the legal liabilities are covered so that you don't end up being held responsible for an accident or mistake that should be your responsibility. 
This part should be easy. It's your job to ask to see proof that the company you go with is licensed, bonded, and insured. It's their job to show you that proof, and a legitimate company will treat this as a normal request and comply cheerfully. Beware of a company that reacts badly to such a request.
Get All the Details Up Front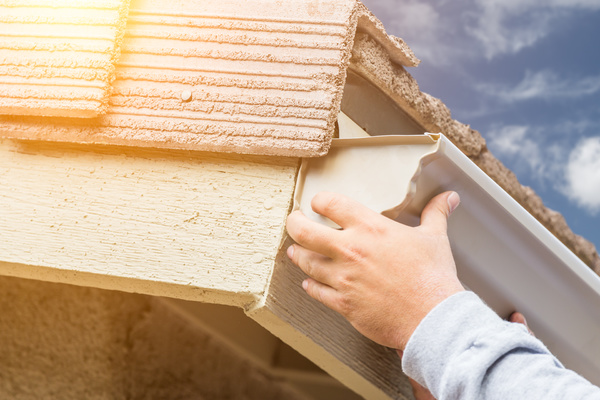 It's not as simple as just coming to your house and installing new gutters. There's more than one type of gutter. They come in varying shapes, styles, sizes, colors, and materials, and you'll have to decide which one is best for your home. Your gutter installation company will help you choose, but first, you need to know what options they offer. You probably also need to know what options other gutter companies offer as well. That way, you can be sure that you've chosen someone who offers what you need and gives you options that you might want.
Importantly, all these different options are among the things that affect the price of gutters and gutter installation as well, so you'll want to know about that right up front as well. Compare the prices between different gutter installation companies and find out what warranties each one offers. Ask for estimates and ask what is included in the estimate and what isn't (for example, removing old gutter systems is necessary, but not always included in the estimate. If it isn't, that's an additional cost.) Before you sign an agreement and installation begins, you should know exactly what you're getting and also have a pretty good idea of what you'll be paying by the time you're done.
Harry Helmet has more than three decades of gutter experience, so you know they're a trustworthy installation company. They also offer a wide variety of gutter options and their knowledgeable experts can help you sort out which choices are best for you.  Schedule a free estimate.