How Much Will Your New Gutter Cost?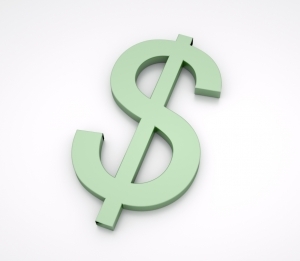 Have you taken a really close look at your gutters recently?
Maybe during the last rain storm, you could tell that your gutters were not channeling runoff water away from your home the way that they should be. Upon closer inspection, you may have noticed that there were numerous holes, cracks, and ugly rust spots all along your guttering. There could even have been several gutter sections that were hanging loosely from their fasteners — or perhaps had even detached completely and fallen to the ground.
In other words, there's no avoiding the cold, hard truth: it's time to replace your gutters.
Which begs the next question: how much is that going to cost you?
Hire a Pro
Unless you are a hard-core do-it-yourselfer, you're probably going to want to hire a professional gutter company to install your new guttering system. Chances are, there are plenty of contractors in your area who will be up to the task. But these companies will charge you for the labor needed to tear down your own gutters and properly install new ones. In addition, you'll have to pay for the materials themselves, and may even be assessed a fee to have your old gutters hauled away.
How Much Guttering… and What's It Made of?
The final cost of a gutter replacement project largely depends on a couple of factors. First, you will have to select the type of material of which your gutters will be constructed.
The most durable gutters on the market are stainless steel, but you'll pay a premium for them.
Certain homes may require copper gutters in order to maintain a consistent exterior appearance; while they generally aren't as expensive as galvanized steel, they aren't exactly cheap either.
The least costly materials for guttering are vinyl and galvanized steel, but those probably won't last as long as other ones.
Usually, homeowners opt for aluminum gutters because they are relatively inexpensive yet sturdy and long-lasting. They are more expensive than vinyl, but less so than copper and stainless steel.
The other major issue regarding gutter replacement cost is the size of your home. Most homes require somewhere between 125 and 250 linear feet of guttering. It may be worth your while to get out a tape measure and calculate the linear footage of your gutter system on your roofline.
The following table displays the estimated final cost including materials, labor, and other fees for various gutter material types and home sizes.
Very small
(120′)
Small
(160′)
Medium
(200′)
Large
(250′)
Very large
(300′)
Vinyl
$700
$900
$1100
$1380
$1860
Galvanized Steel
$940
$1220
$1500
$1880
$2260
Aluminum
$1060
$1380
$1700
$2130
$2560
Copper
$1660
$2180
$2700
$3380
$4060
Stainless Steel
$2620
$3460
$4300
$5380
$6460
These figures depict U.S. averages, and they may vary quite a bit by region. If your home has special gutter needs — like very high roofs or circular rooflines — then you can add a little more to your expected final cost.
Don't be afraid to call several contractors to get multiple free quotes for the project. Be sure to ask about discounts or special offers. If you're on a tight budget, consider buying the gutters yourself at a home improvement or gutter supply store and/or getting rid of your old gutters instead of asking your contractor to do it for you.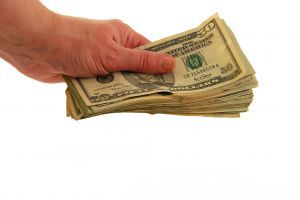 Sooner or later, you're probably going to have to replace the gutters on your home. So be sure to plan for the expense when drafting your long-term home repair budget.