How Much Does It Cost to Replace Gutters in Westerville, OH?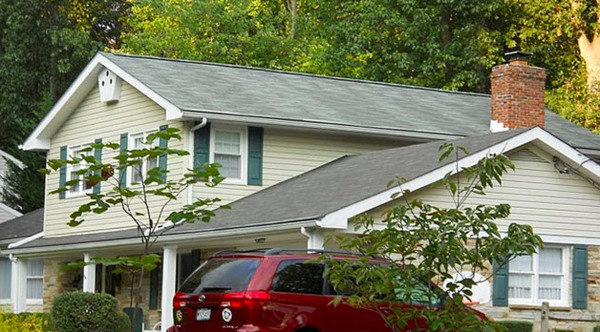 It's time to get new gutters. Your gutters are full of debris, warped, and leaking. With an average of 38 inches of rain and 22 inches of snow every year in Westerville, Ohio, you need gutters that work. Damaged gutters reduce the value of your home, and they also damage your home. When water slides down your siding or moves down toward your foundation, this can lead to cracks and leaks in that foundation. Get ready for a new season with a better gutter system.
How Much Will Your Gutters Cost in Westerville, OH? 

Factors That Impact Installation Costs 
Why are gutters such different prices? You need to understand the full scope of gutter costs to choose the right gutters and the right contractor for your home. Factors that affect costs include:
The cost of materials varies considerably. Some materials are much more expensive than others. For instance, copper is a very expensive gutter material, while aluminum and vinyl are not.
The cost of labor varies from city to city and town to town. This impacts your installation costs.
The complexity of your home also determines the installation cost. The more complex your home, the more costly the project will be. A home with multiple levels and many different corners and pitches is harder to work on, and your gutter installation team will need to take extra time and care for gutter installation.
Gutter capacity and size will change the cost of your gutters. If you're looking for 6-inch gutters or larger custom gutters, you will pay more.
Debris removal has a cost, and unless debris removal is included in your gutter project estimate, expect to pay extra for this.
The cost of other materials will also add to your total cost. These include:
Questions to Ask Your Gutter Contractor 
You may not be able to change your gutter estimate substantially, but you need to make sure that you get a high-quality project, no matter what materials you choose. Here are the questions that you should ask gutter contractors when they visit your home:
What does your company do? Does it focus on gutter repair and replacement?
Could we see some references or sample projects?
Is your company licensed and bonded?
What is included in your gutter project? Does the quote include the dismantling and removal of the old gutters and the removal and disposal of debris?
What warranties do you have on both materials and installation? How long does the warranty last? Is it transferrable between owners?
When you're ready to embark on a gutter project, contact us at Harry Helmet. Our professional staff will make sure that you have the gutter installation process that you deserve. Contact us and see how you can work with Harry Helmet on your new gutter replacement project.   Schedule a free estimate today.

Note: We strive for accuracy in our pricing research, but individual providers may be higher or lower than our estimates. Minimum project size and other special requirements may apply.