How Much Does It Cost to Replace Gutters in Philadelphia, PA?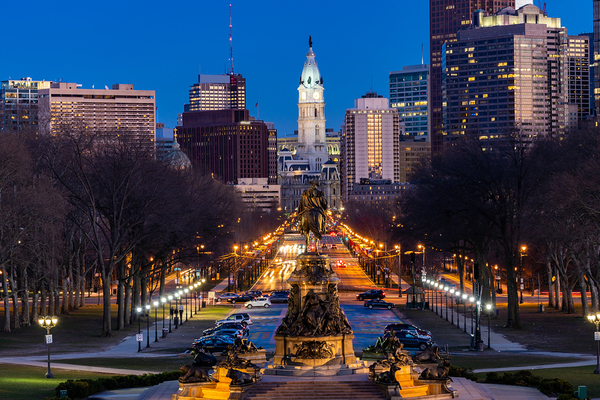 Abundant rainfall and some snow in the mix as well: that's the year that your gutters experience in Philadelphia. Philadelphia is a wetter city than many cities in the US, with 47 inches of rain on average every year. Winters are cold, but there's not quite as much snow as some other cities. With this abundant rain, you need to ensure that your gutters don't overflow onto the ground. Leaky, warped gutters can damage your home's siding and foundation. What will you pay if you need to replace them?
How Much Do Gutters Cost in Philadelphia, PA?
Your gutter replacement will cost between $4.74 and $36.37 per square foot.
What will your gutters actually cost if you live in Philadelphia? The city is more expensive than some.
What is the reason for this large price range? In part, it is due to the materials that you use for your gutter replacement. Here's a breakdown of common gutter materials and their associated costs:

Factors That Affect Cost
What are some of the factors that change how much you will pay for your gutter project?
Materials: Your gutter costs vary mostly due to the material cost. Aluminum and vinyl are less expensive but still durable, while materials such as copper are quite expensive and are mostly used for renewals of heritage homes.
Size: How large should your gutters be? If you need 6-inch gutters or custom gutters, they will be more expensive than the prices stated above.
Custom Work: Is there other custom work that needs to be done? The more complex your project, the harder it is to keep the costs down.
Size of Your Home: The size of the home, specifically the number of levels, will influence the cost of your project. If you have many levels, be prepared for additional costs due to your more challenging project.
Corners and Downspouts: The more complex the home, the more work it will be to install new gutters. This includes extra elements like downspouts.
Labor: Labor costs vary according to different regions. Philadelphia is more expensive than some parts of the country.
Removing gutters: This runs between $13 to $15 for each 25-foot segment that is removed. Check to see if this cost is included in your overall estimate.
Extra items: Replacing the gutters doesn't mean that you're only replacing the gutters. You're replacing other parts of your home's infrastructure as well. Here is what they might cost: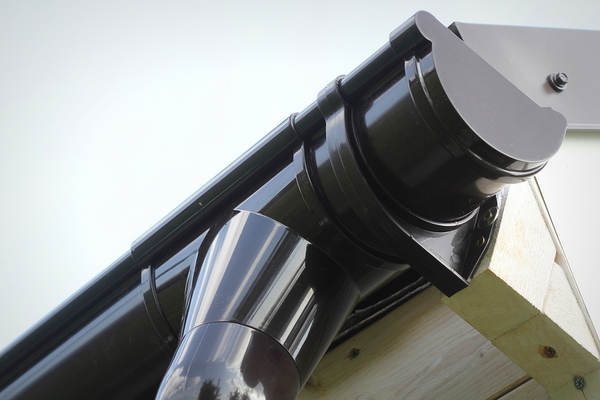 Questions to Ask Your Contractor
What kinds of questions should you ask your gutter company to make sure that you get the best gutter installation for your home?
How much is the estimate? Is it free, or is there a cost?
What's included? Is debris removal part of the project cost?
What is the contractor's background and experience?
Is the contractor licensed and bonded?
Is there a warranty on parts and installation?
Get the best gutter installation by asking these questions.
Are you ready to replace your gutters? Work with us. At Lednor Home Solutions, we have decades of experience replacing gutters across the country. Contact us today to schedule a free estimate.
Note: We strive for accuracy in our pricing research, but individual providers may be higher or lower than our estimates. Minimum project size and other special requirements may apply.