How Much Does It Cost to Replace Gutters in Franklin Township, NJ?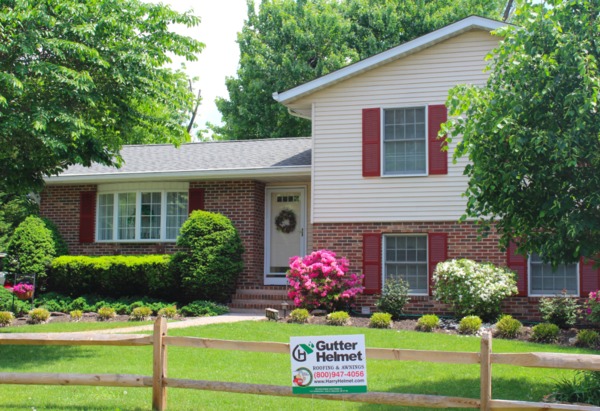 Are you ready to update your home's gutters? There are many benefits to updating your gutters on your Franklin Township, NJ home. Gutters help your home move water from the roof to the ground.
Without proper working gutters, your home's landscaping and siding can be damaged. If a lot of water falls to the ground near your home, this also loosens the soil around your foundation, causing a large amount of damage. When it's time to replace your gutters, you need to find the best materials and the best contractor; how much will this cost?
The Cost of Gutter Replacement in Franklin Township
In Franklin Township, NJ, gutter replacement projects run from $5.23 to $40.41 per square foot.
That's a wide range, and much of the cost has to do with the price of the materials themselves. Aluminum and vinyl are less expensive materials, so the cost per linear foot is much less than a material such as copper, which can cost more than $40 per linear foot. When you're deciding on gutter materials, think hard about what material will look good and be affordable for your family.
Other Factors That Influence Gutter Costs
There are many factors in addition to gutter material that influence the cost of your gutter project. You can change some of these factors, and others are harder to change. Factors that influence your gutter project include:
The cost of labor in your area. Franklin Township happens to have a higher average cost of labor than other parts of the country.
The size of your gutters. Larger 6-inch gutters use more material and therefore come at an additional cost.
The complexity of your home. For instance, a home with many levels and complex corners will be harder to work on than a square home that has a single level. This added difficulty increases the overall cost of your project.
The cost to remove any old materials from the gutter project can also be a substantial addition to your project. This will cost between $13 to $15 for each 25-foot segment that is removed.
Other items such as splash blocks and downspouts also need to be replaced.
Adding a gutter heating system or a gutter cover means that you'll pay more as you're adding another element to your gutter project.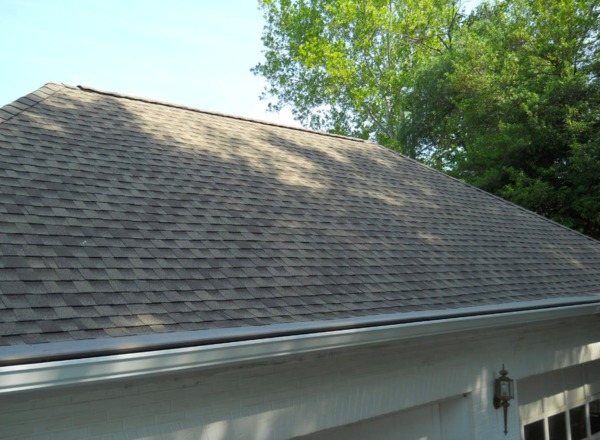 Questions to Ask Your Gutter Contractor
Before you decide to complete your gutter replacement project with a specific gutter contractor, it's best to ask some questions to ensure that you've chosen the right company for the job. Ask your prospective contractors:
What references does the contractor have? How long has the contractor been doing this work in your area?
Is the company licensed, bonded, and insured?
What kind of warranty is available on parts and installation? How long does this warranty last, and is it transferrable to a new owner if you sell the home?
Is debris removal included? What else is included in the estimate?
Asking questions before you embark on a project allows you to better prepare for the financial implications of the project and to better ensure that you are working with the right company.
Get ready to make a change to your home this year. Work with us at Harry Helmet to estimate, initiate, and complete your gutter replacement project.  Schedule a free estimate today.


Note: We strive for accuracy in our pricing research, but individual providers may be higher or lower than our estimates. Minimum project size and other special requirements may apply.