How Much Does It Cost to Replace Gutters in Dublin, OH?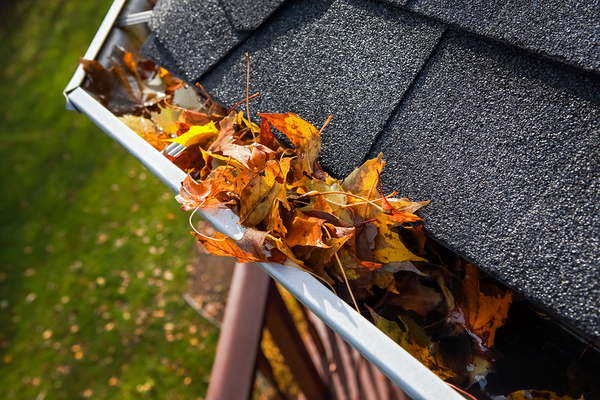 Rain and snow gathering in your gutters – that's what fall and winter can look like in Dublin, Ohio. If you live in Dublin, you need to protect your home by ensuring that water can move through your gutters no matter what time of the year it might be. Replacing your gutters or adding gutter covers or a gutter heating system can help you keep your gutters flowing year after year.
How much will your gutter project cost if you live in Dublin, Ohio?
Dublin's gutter costs are lower than many others in the country, with aluminum gutters coming in at $3.73 per square foot and up, while the most expensive copper gutters are $26.45 per square foot.
Gutter project costs vary tremendously depending on the type of material that you use.

While seamless gutters might be more expensive to install at first, they are an excellent gutter option for the long term. They don't warp as often as sectional gutters, and because they have fewer connection points or seams, they don't leak as often either. If you're looking at your gutters as an investment, trying seamless gutters helps you get the most for your budget.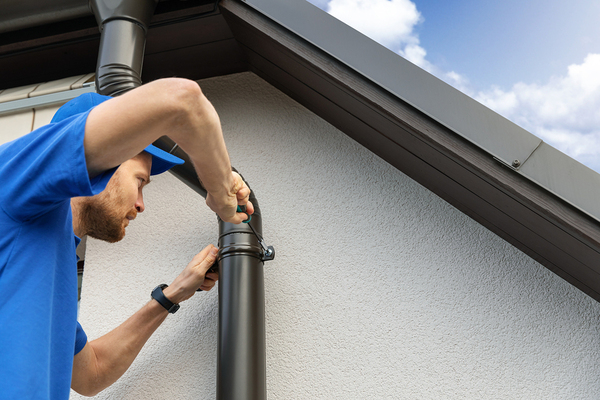 Other Factors That Influence Gutter Costs
In addition to the type of gutter material you choose, what other factors influence the cost of your gutters? There are many factors that change what you pay for your gutters. These include:
The cost of labor in your area. Some places are just more or less expensive than others, and your contractor's fees will reflect the wages in your area.
The structure of your home. A multi-level home with many different edges and corners will be much more difficult to work on than a simple, box-like home with a single level, which will raise your costs.
You will need to determine whether the removal of any old materials from the gutter project is included in that project. Material removal is not always included in your gutter estimate.
The additions that you make to your project. You might choose to add some gutter covers to prevent your gutters from becoming clogged, or you could add a gutter heating system to ensure that your gutters stay snow and ice-free all winter. You may just need to have some new downspouts or splash blocks added as part of your gutter project. Every new addition comes with a cost.

Other Questions to Ask Your Contractor
When you're getting an estimate, you should also ask the following questions to make sure you are getting the best deal and workmanship:
What is the warranty on your work and materials?
What is your experience in this area? Do you have any references?
Are you licensed and bonded?
What is included in the estimate? For instance, is debris removal included?
Asking these questions will lead to the best outcome for your gutter project.
At Harry Helmet, we want to make sure that you have the best gutters for your home. Talk with us today about your gutter options. Schedule a free estimate today.

Note: We strive for accuracy in our pricing research, but individual providers may be higher or lower than our estimates. Minimum project size and other special requirements may apply.