How Much Does It Cost to Replace Gutters in Centreville, VA?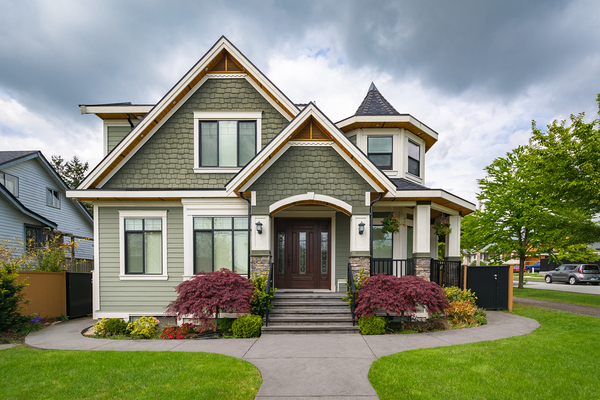 While Centreville has relatively mild weather compared to much of the United States, the precipitation that homes experience still has an impact on gutters over time. In the stormier season, leaves and branches fall on roofs and gutters. Debris also clogs gutters in the spring and the fall, leading to damage and a need for cleaning. If your gutters are old or damaged, what replacement gutters should you choose, and how much will they cost?
How Much Do Gutters Cost in Centreville, VA?
In Centreville, gutter replacement costs range from $5.27 to 39.33 per linear foot.
In Centreville, you'll have many types of gutters and a spectrum of gutter costs from which to choose. If you'd like an affordable gutter, aluminum gutters are a highly affordable option, with a price ranging from $5.27 to $9.56 per linear foot. It's also easy to fit vinyl gutters into your budget since they come at a cost of $5.23 to $6.32 per linear foot. Stainless steel comes next, at $8.75 to $9.59 per linear foot. Finally, if you're seeking an option to complement your historic home renovation, you can consider an option like copper gutters, which top the chart price-wise at $36.80 to $39.33 per linear foot.
What Factors Affect Cost?
What changes the cost of your gutters? Gutter costs span a wide spectrum. While the material cost forms a large part of your overall gutter project cost, there are other factors at play as well. These include:
The size of your home. Homes with multiple levels will be more expensive when you're adding gutters because it's more difficult to add gutters to more complex homes. If your home also has many different corners and edges, be prepared to pay more.
The size of your gutters. Gutters with a higher capacity such as 6-inch gutters tend to cost more.  Custom gutters come at an even higher cost.
The cost of labor in your area. The more expensive the area, the higher the labor cost. This is why your gutter installation may cost more or less than that of a friend in a different town.
Debris removal. The cost to remove any old materials from the gutter project may be included in your estimate, but be sure to ask. Material removal runs between $13 to $15 for each 25-foot segment that is removed.
Additional items. If you're adding other elements to your gutters such as gutter covers, splash blocks, and downspouts, they will also come at an additional cost.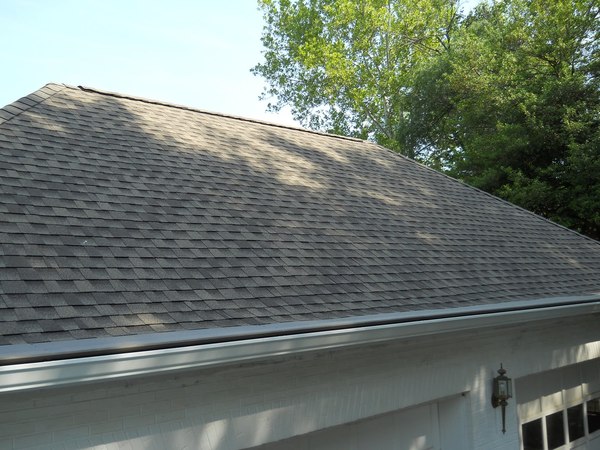 Questions to Ask Your Contractor
What should you ask your gutter contractor as you get ready to embark on a gutter replacement? Asking these questions will help you get the information that you need to determine what company is the best one for your project:
How much is an estimate? Is debris removal included?
Do you specialize in gutter replacement? Do you have local examples and references?
Are you licensed, bonded, and insured?
Do you have a warranty? How long does it last, and is it available on parts and installation?
Asking these questions will help you have the best possible experience with your gutter company and your new gutter installation.
If you're looking for new gutters, talk with Harry Helmet. We specialize in roofs and gutters, and we have decades of experience to bring to your project. Contact us today and schedule a free estimate.

Note: We strive for accuracy in our pricing research, but individual providers may be higher or lower than our estimates. Minimum project size and other special requirements may apply.