How Much Does It Cost to Install Gutter Guards in Seattle, WA?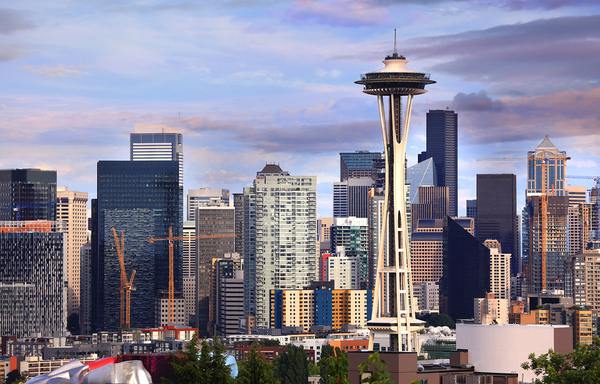 Is your Seattle home well-prepared for the rainy seasons of the year?
Seattle is a rainy city.  It's also a city with large and beautiful trees. Unfortunately, the combination doesn't bode well for your gutters.
As a homeowner, you need your gutters to stand up to the weather and the falling leaves, and if those gutters are full of leaves, they can't transfer all of that rain to the ground. Gutter cleaning is one way to deal with this problem, but it can be dangerous and difficult to stand on a ladder in the rain. If you want a longstanding solution to clogged gutters, turning to gutter guards could solve your gutter cleaning problems forever. How much will gutter guards cost?
HOW MUCH DO GUTTER GUARDS COST IN SEATTLE, WA?
If you live in Seattle, WA, gutter prices range between $4.15 per linear foot to $28.50 per linear foot.
How much your new gutters will cost if you live in Seattle is dependent on the gutter material you choose. Each gutter material has its own pros and cons, and that includes different price ranges. Take a look at the price breakdown in your area.
| | |
| --- | --- |
| Material | Price |
| Vinyl | $4.40 – $5.32 |
| Aluminum | $4.15 – $7.01 |
| Stainless Steel | $7.38 – $8.08 |
| Copper | $26.40 – $28.50 |
Professional Installation or DIY?
There are many factors to consider when you're installing gutter guards, and one of the first is whether or not you should install gutter guards yourself or hire a professional. There are many simple gutter cleaning products on the market, from meshes to foam inserts. There are also useful websites such as Do It Yourself that give you step-by-step instructions about ways to measure and install your new gutter guards.
While you can always try to install gutter guards as a DIY project, there are some significant reasons to work with a professional instead. Professionals bring:
An understanding of gutter products. They can recommend the right gutter guard for your home.
Experience installing gutter guards, so that you have guards that protect both your gutters and your home.
The ability to install a better-quality gutter guard product that must be professionally installed.
A proven track record and warranty for materials and installation, just in case.
Ensure that the gutter guards that you install can manage the debris that's common in Seattle's gardens.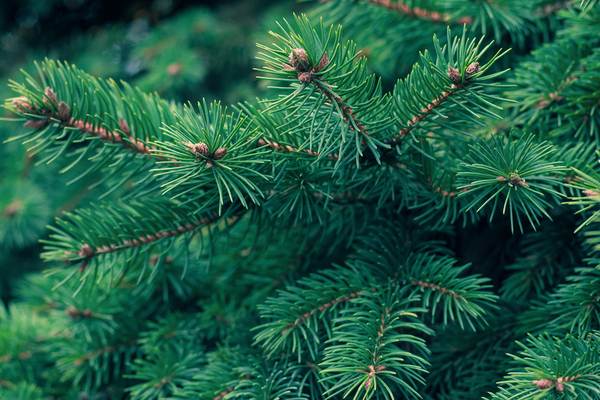 What Are the Different Gutter Guard Types and How Much Do They Cost?
There are many types of gutter guards, and it's easy to get confused. The cost varies a lot between different types of gutter guards.
Screen and filter gutter guards filter water through holes. They are not expensive, and they're easy to DIY. Unfortunately, since larger debris generally sits on top of the screen, ultimately you will need to clean them.
Solid gutter covers allow water to slide under the cover. Debris slides off the edge of the solid cover. They can be installed over the top of existing gutters, and they're effective, meaning that they don't require extra cleaning once they are installed. These gutter covers require a professional installer and are more expensive to install.
All-in-one gutter systems combine a gutter guard and a gutter in a single installation. When you have this kind of system, you need to replace both your gutters and your gutter cover at the same time, as this system cannot be installed over top of your existing gutters. Like the solid gutter cover, an all-in-one system doesn't need to be cleaned.
Factors That Affect Installation Costs
In addition to the type of gutter guard that you choose, there are other factors that influence the cost of your gutter guard or gutter cover system:
Do you need to replace your existing gutters? If so, do those gutters work well with the gutter cover system that you have decided to install?
 The overall complexity and square footage of your home will change the cost of your gutter project. A home with multiple levels and many corners will be harder to work on, so gutter guards will cost more.
 What needs to be removed from your home to add the gutter guard? Is there an existing gutter cover or gutter heating system?
Do You Need a Gutter Guard?
If you're looking at gutters that are full of debris, leaking, or damaged, chances are you need a gutter guard. Any homeowner that has a lot of debris in the gutters needs to consider the long-term solutions that are available to prevent gutter damage and keep their gutters clean.
Many Seattle trees have fine needles, so you also need to find a gutter guard that can work with this kind of small debris. Eliminate gutter cleaning and remove small and large debris from your gutters. Get a solid gutter guard like Gutter Helmet, and you'll never need to clean your gutters again.
This year, clean less and enjoy your home more. Contact Harry Helmet and inquire about our Gutter Helmet product. Contact us to schedule a free estimate today.