How Much Does It Cost to Install Gutter Guards in Philadelphia, PA?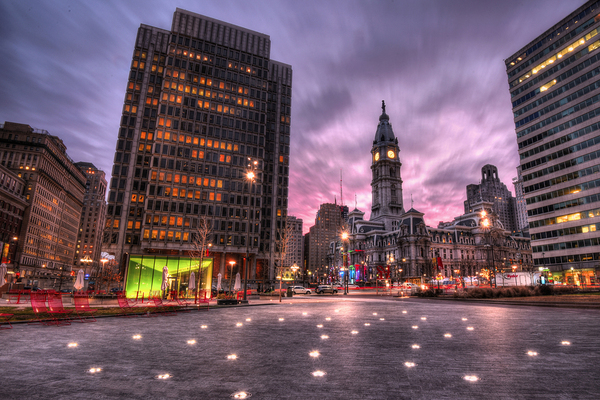 Through rain and snow, gutter guards can help your gutters stay clean in Philadelphia.
In Philadelphia, it rains from eight to eleven days a month. What are your gutters doing during this time? Hopefully, they're moving water efficiently from the roof to the ground, but if they are full of leaves and other debris, that water can back up and pour over the edges of the gutters. As a homeowner, you need gutters that will stand up to the weather. While regular gutter cleaning can help solve the problems of clogged gutters, it can be dangerous to stand on a ladder in the rain and snow, cleaning your gutters. For an ongoing solution to clogged gutters, turning to gutter guards can help. How much will they cost?
HOW MUCH DO GUTTERS COST IN IN PHILADELPHIA, PA?
If you live in Philadelphia, PA, gutter prices range between $4.74 per linear foot to $36.37 per linear foot.
Your gutter costs will vary based on what type of gutter you decide on, along with other factors. Common gutter materials in Philadelphia, PA have different price ranges as well as different qualities that may make them more or less desirable for your home. Take a look at the prices of common gutter materials in your area.
| | |
| --- | --- |
| Material | Price |
| Aluminum | $4.74 – $8.60 |
| Vinyl | $4.83 – $5.84 |
| Stainless Steel | $8.10 – $8.87 |
| Copper | $34.03 – $36.37 |
Professional Installation or DIY?
When you're thinking about installing gutter guards or gutter covers, should you install them yourself? Generally, DIY gutter guards are cheaper, but the key question is whether they are actually effective for your gutters. There are many simple gutter cover and guard products on the market, and some are easy to DIY, such as foam inserts and brushes. Websites such as Do It Yourself give you step-by-step instructions about ways to measure and install your new gutter guards.
However, some of the products that you can install on your own still require a lot of cleaning. They might remove large debris from the gutter itself, but the debris now sits on top of the gutter guard.
That's one of the many reasons we recommend using a professional gutter installer for your gutter guards. There are other advantages to working with a professional too. These advantages include:
An understanding of what gutter guards are right for your home.
Experience with installation, to ensure that your gutter guards are installed properly.
Better quality products that may only be installed by a professional.
A warranty on installation and materials, just in case something goes awry.
Gutter guards: forget about needing to clean your gutters on an ongoing basis.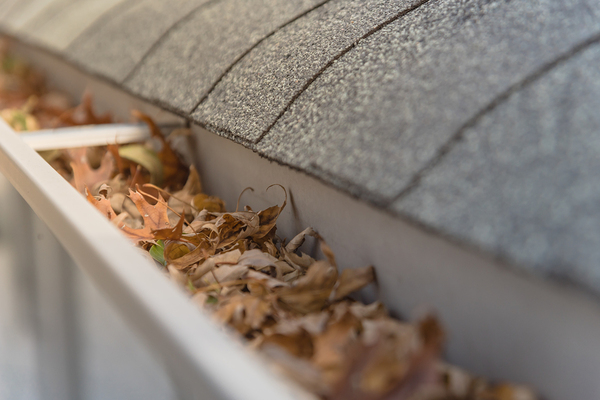 What Are the Different Gutter Guard Types and How Much Do They Cost?
There are many different types of gutter guards, and the cost of these products varies a lot too.
Screen and filter gutter guards filter water through holes in the mesh. They're easy to add to a home yourself, but unfortunately, they're also not very efficient. Large debris tends to sit on top of the mesh or screen, and eventually, you will need to remove it.
Solid gutter covers send water under the gutter cover while debris slides off the edge onto the ground. They are often installed by a professional, making them more expensive to install. However, if you have a newer gutter system, they can be installed over the top of existing gutters. They also do not require any additional cleaning after they have been installed.
All-in-one gutter systems combine a gutter guard and a gutter; you need to replace both your gutters and your gutter cover at the same time. For those who need both products at once, an all-in-one system is a good choice. If you've just installed new gutters or don't want to change gutters right now, these systems may not be the best choice. An all-in-one system doesn't generally need to be cleaned on an ongoing basis.
Factors That Affect Installation Costs
What other factors influence the cost of your gutter guard or gutter cover system?
Ask about additional costs such as disposal fees for old gutters or gutter covers. Is there an existing gutter guard or heating system?
Check to see if your new gutter guards require you to change your gutters as well.
The complexity of your home's layout influences your gutter system. If your home has many levels and corners, gutter guards will cost more.
Do You Need a Gutter Guard?
While your home needs gutters, gutter guards or covers seem like an option rather than a necessity. However, for many homeowners, gutter cleaning isn't just irritating; it can be dangerous. Standing beside your home on a ladder can lead to injuries. If you'd like to maintain a tidy home and keep your gutters running smoothly, with no overflows and leaks, a gutter guard system is for you. Say goodbye to clogged gutters and gutter cleaning. Get Gutter Helmet, and you'll never need to clean your gutters again.
This year, schedule a free estimate with Lednor Home Solutions. See how we can help you change the look and functionality of your home with a new gutter guard system. Contact us today.