How Much Does It Cost to Replace Gutters in Aberdeen, MD?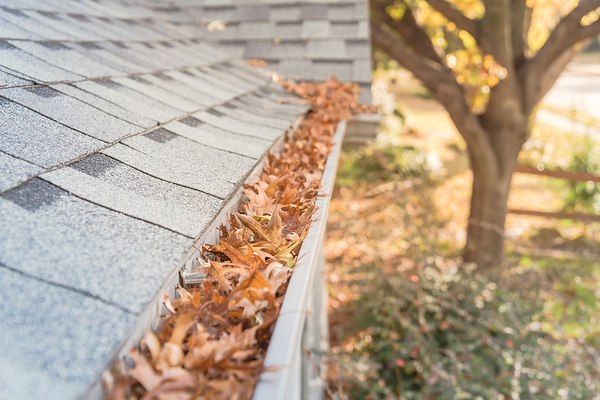 How do you know whether you need new gutters? There are a few signs. If your gutters are leaking consistently even when they are clean, they're warped and sagging, or they've been damaged by snow, ice, and branches, you probably need new gutters. Over time, debris accumulation and damage take their toll on your gutters. If you don't maintain and replace them when you need a gutter replacement, your home's foundation, roof, and siding could all experience damage.
However, how much will that gutter project cost? To some degree, that depends on your choices.
The Cost of Replacing Gutters in Aberdeen, MD
While there are a number of factors that influence gutter costs, the most important one is the gutter material that you choose. Aluminum and vinyl gutters are the most popular, and part of their popularity is the fact that they are relatively low cost. Other gutters such as stainless steel or copper come with a higher cost, and this means that they are more often used on historic or high-end home renovations. If you're considering replacing your gutters in Aberdeen, you will likely pay between $4.24 to $35 per square foot.
| Type of Gutter | Cost per Foot |
| --- | --- |
| Aluminum | $4.24 to $7.56 |
| Vinyl | $4.56 to $5.52 |
| Stainless Steel | $7.64 to $8.37 |
| Copper | $26.06 to $35 |
Other Factors That Influence the Cost of Your Gutter Replacement 
While the material that you choose definitely influences your gutter cost, there are other factors involved as well. What other factors influence the overall cost of your gutter project?
The cost of labor in your area. While you can't do anything about this, it explains why one part of the country has a lower cost to replace gutters and another part has a higher cost.
The size and shape of your home. Homes that are larger and that have many corners will cost more than homes that are a single-storey box. The more challenging it is for people to work on your gutters, the higher the cost. Corners and downspouts require careful work to avoid leaks.
The size of your gutters. If your home needs larger 6-inch gutters or you require custom gutters, this comes at a higher cost.
Hidden or additional costs. For instance, if you choose to add gutter covers, this will add to your gutter replacement cost, but it will also reduce the amount of clogging and leaking your gutters have over time. Other elements such as downspouts and splash blocks also need to be replaced.
| Type of Material | Cost |
| --- | --- |
| Downspouts | $10.73 for 10 feet |
| Splash blocks | $18.81 |
| Roof flashing | $100 to $400 to replace |
| Hangers | $2 to $20 depending on style |
Questions to Ask Your Gutter Contractor 
When you work with a contractor on your home, it's important to find someone whom you trust. That trust begins to develop during your gutter estimate, when you can ask questions about each contractor and determine what company should work with you on your home renovation project.
Ask you work with a gutter contractor, ask:
What experience do you have in this area of work? Is this a focus or a side element of your business?
Do you have local examples of your work and references to show me?
Are your employees and your company licensed, bonded, and insured?
What does your warranty cover? How long does it last, and is it transferable when I sell my home?
Are there any extra costs that aren't included in the estimate?
Establishing a clear line of communication and expectations with your gutter professionals will help you choose the right company for your gutter project.
At Harry Helmet, we strive to meet and exceed your expectations every day. If you're curious about replacing your gutters this year, talk with us. Schedule a free estimate today.