Get Prepared: Roof Snow Melt Cables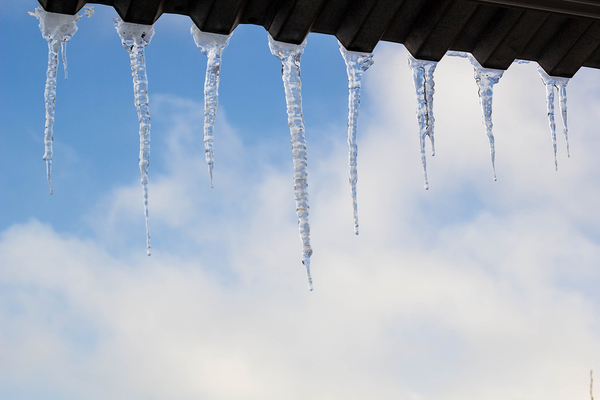 The winter and your roof don't always get along, and with that challenging relationship come many questions. Should you install a gutter heating system? Is it better to throw some salt on your roof? Are roof snow melt cables the answer to your ice and snow woes? When you're looking for snow and ice solutions that will help your roof and drainage system stay clear, there are many options, but which one is the best?
Why Clean Off Your Roof?
Why should you clean off your roof? While snow-covered roofs make a pretty picture in storybooks, they do not make a pretty picture when it comes to the practical reality of your home. Snow can pile up on your roof and lead to structural problems. It can melt and seep under your roofing, then refreeze and cause damage to your shingles. It can turn into ice and sit in your gutters, warping and twisting them. In general, allowing snow and ice to accumulate on your home is a bad idea, and it's better to remove it.
Winter Snow Clearing Options
Many people rely on old-fashioned shoveling and some calcium chloride thrown on the roof or places in socks on the roof. This helps move and melt the ice and snow. However, both of these methods can damage your roofing. Shoveling snow from your roof could lead to damage when the shovel impacts your roofing. Adding calcium chloride might seem like an inexpensive and logical solution, but unfortunately, it can damage your landscaping plants below as it changes the soil. It can also corrode roofing nails over time, leading to loose shingles.
Roof Snow Melt Cables
If you're not able to add calcium chloride to your roof without ill effects, what is the solution to winter snow and ice? Some people add roof snow melt cables to their home. These cables are designed to melt the snow and allow it to run off the roof as water. Adding heating cables to your roof sounds like a simple solution, but is it?
Ice melt cables are supposed to melt the ice and snow on your roof. The Winnipeg Free Press states that "while this is good in theory, it rarely works as planned."
The cables are not very large or hot, which makes sense as you do not want large, hot items on your roof. However, this also means that for removing snow from your entire roof, the smaller, plastic-coated cords are not extremely effective. They don't melt all of the snow. They just melt the snow that is close by.
Heating the roof can lead to a reduced life expectancy for your asphalt shingles. The shingles in the heated area can curl and show rapid deterioration.
It's more effective to use other methods to clean off your roof.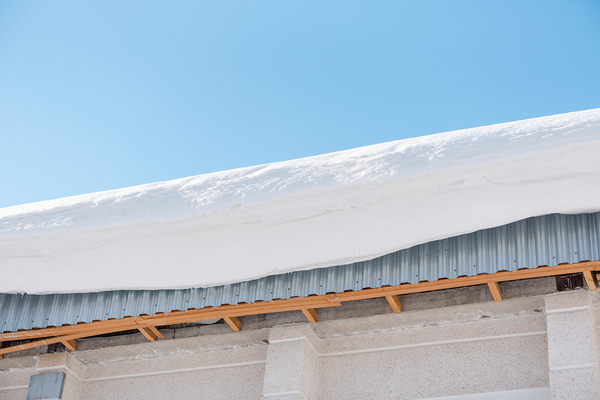 Ways to Remove Snow Accumulation
The best way to remove snow from your roof is to prevent it from accumulating in the first place. This means that you need to insulate your home and prevent heat from heading out onto the roof and melting the snow, turning it to ice. Venting your attic properly will also prevent heat from accumulating under your roof.
Another solution is to manage snow and ice where it really counts: in your gutters. Since your goal is to slowly melt ice and snow and send it down the downspouts, adding gutter heating systems can help you target this potential problem area on your roof.
At Harry Helmet, we're here to help you create a home that works for your family. Learn more about roofing and gutter heat and schedule a free estimate today.