Flexible vs. Solid: Which Mesh Gutter Cover Works Best?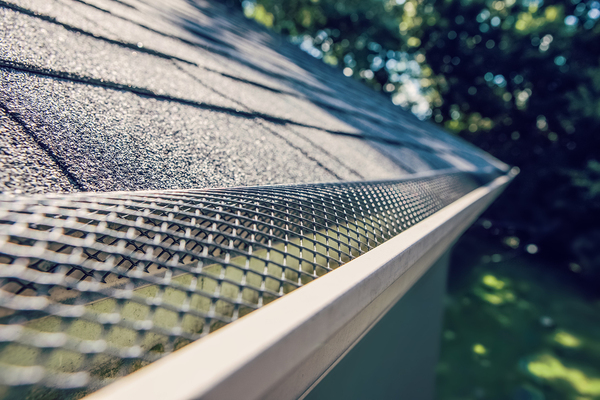 If your gutters are looking worse for wear, clogged with leaves, or warped and sagging, there's a solution. Gutter covers can help stop gutter backups. However, different gutter covers work in different ways. Which one should you choose to get the best gutter protection?
How Gutter Covers Protect Your Home
When you're looking for a gutter cover, you want to find one that will actually protect both your gutters and your home. Without a cover, debris builds up in your gutters, leading to gutter damage. You also have to clean your gutters regularly so that water doesn't spill over onto your siding, landscaping, and into the soil, damaging your foundation. Not only do gutter covers reduce the amount of time you spend cleaning, but they also protect your home from serious damage. That's why choosing the right gutter cover is important.
What Is a Mesh Gutter Cover?
Mesh gutter guards allow water to flow through small holes in the mesh. Ideally, larger debris slips off the gutter guard and does not clog your gutter. According to Bob Vila, "the guards are available in either plastic or metal mesh, and they install in three main ways—by slipping the edge under the first row of shingles, snapping the guard directly onto the top of the gutter, or attaching a flange to the fascia."
Flexible Mesh Gutter Covers
If you're looking for a gutter solution that's not too expensive and can be installed yourself, you might look at flexible mesh or screen products. These are easy to DIY. However, since they are quite flexible, if they accumulate debris on top they may start to sag and warp, leading to troubles with the gutter covers. You may find that you spend time cleaning and replacing your gutter covers over time if you install less expensive and flexible mesh on top of the gutters.
Micro-Mesh Gutter Covers
Tougher, more solid-looking micro-mesh gutter covers are also popular, in large part because they don't let in any large debris. These gutter guards have a PVC frame and support a micro-mesh filter that covers the gutter and is supported by a center beam and brackets. Unfortunately, while these screens keep large debris out, the fine mesh of the screen can get clogged by tiny debris such as pollen. This causes water to run behind the gutter and move from the screen to the ground.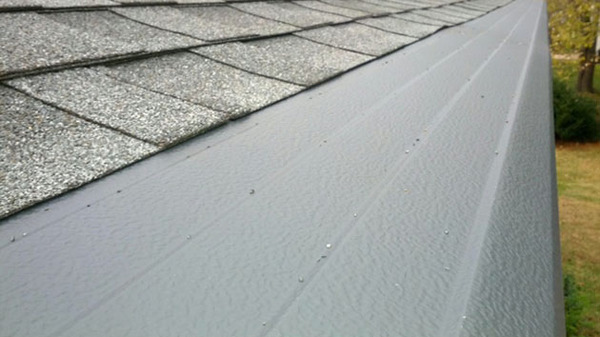 Look for a Solid Solution
If you're seeking a solution to gutter debris, look at a solid gutter cover. Gutter Helmet features a solid, reverse-curve, nose-forward design that eliminates many of the openings you find in other gutter guards. Needles and other fine debris have a hard time getting through. There is a small, 3/8-inch horizontal gap that allows the water in but keeps debris and animals out. The ribbed design slows down and spreads water as it runs over the top of the gutter cover. Due to surface tension, water flows and clings to the surface of the gutter cover, moving easily into your gutters while debris drops to the ground.
At Harry Helmet, we want to make your day easier. Don't worry about cleaning your gutters today or any day. With our solid, nose-forward gutter covers, you'll never need to clean your gutters again. Contact us today to schedule a free estimate.