How Much Does It Cost to Replace Gutters in the Dallas/Fort Worth Area?
Do you need new gutters? Good gutters don't need to be replaced very often, but if yours are old, damaged, or if you just need an upgrade, then it might be time for you to get a new gutter system. Choosing gutters for your home is serious business. You want the price to be right, but there are things beyond the sticker price that you have to take into account as well.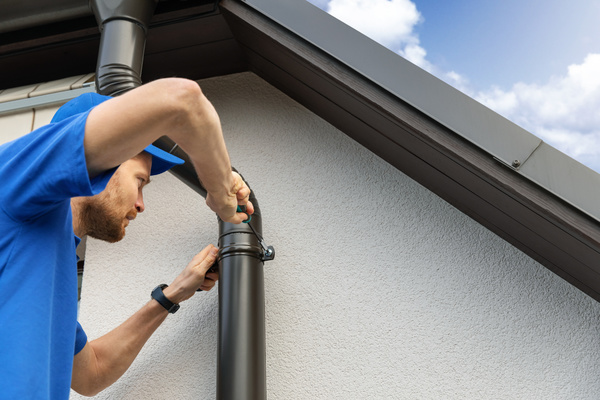 A significant factor in the cost of gutter replacement in the Dallas/Fort Worth area is the type of material that you use for your gutter system. Gutter systems aren't all one material – you have several choices based on the needs of your home, the availability your contractor offers, and your personal preferences.
Some of the most common choices are copper, aluminum, stainless steel, and vinyl. Each material has its own price range – the range for copper, for example, is significantly higher than the range for aluminum. You can take a look at the price breakdown for different materials in your area. This, combined with your contractor's recommendation and your preference for the look and features you want your gutter system to have, will help you make a choice.
| | |
| --- | --- |
| Type of Gutter | Cost per Foot |
| Copper | $5.67 – $6.21 |
| Aluminum | $3.33 – $6.05 |
| Vinyl | $23.82 – $25.46 |
| Stainless Steel | $7.64 – $8.37 |
Other Factors that Influence Gutter Replacement Costs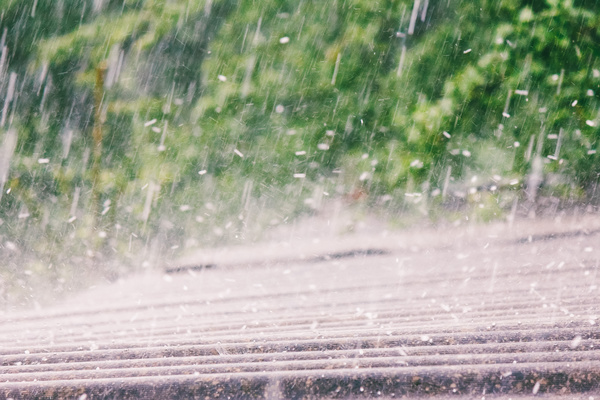 Of course, if you want to know how much a gutter replacement will cost, you need to know more than just the material costs. Some of the other factors that will contribute to the cost include:
Labor

: Worker costs vary from area to area, so the specific labor costs in your area will factor in.

Size

: Your contractor will let you know if you need smaller or larger gutters than average. If you need to customize the gutter size, you can expect to pay more.

Area

: The more house, the more gutters. And the more gutters, the higher the cost. A bigger house will have more area that needs gutter coverage and will cost more than a smaller house.

Layout

: The design of the roof makes a difference as well. Some roofs are flat while others are pitched. Some are very plain, while others have lots of features. The more work your gutter installers have to do to install your system, the more your gutter system will cost, and more complicated roofs mean more work.

Removal

: Unless you're installing a gutter system on a home that's never had one before, the old one will need to be removed. You'll need to ask the contractor about the cost of this removal because it's not always included in the estimate.

Upgrades:

 Your gutter system could have a heater to prevent ice dams or extra splash blocks to more efficiently guide water away from your home's foundation and through your landscaping. You could also have gutter guards installed that eliminate the need for regular gutter cleaning. These are considered upgrades, but something like a gutter guard could be a necessity for you – it could save you a lot of money over the years in hiring someone to clean out your gutters. Ask your contractor about these costs. 
Questions to Ask Your Contractor
Gutter systems are no joke. They perform an important function, they stay with you for a long time, and they're placed in a way that can be very visible. You want to make sure you get them right because you need them to perform correctly, you don't want to get sick of them before their lifetime is up, and you want them to look great too. That means choosing the right contractor. Take a look at some questions that can help you decide.
Do you offer a free estimate? What's included?

Is gutter replacement your specialty?

Can I contact some local references?

Can you show me proof that your company is licensed, bonded, and insured?

What do your warranty options look like?
Harry Helmet has over three decades of experience in gutter replacement and repair. We can make sure that you get the gutter replacement you need. Schedule a free estimate