6 Awesome Things About Awnings
When you are entertaining or relaxing outdoors, there are times when you may want a little extra shade around your home. Otherwise, the hot sun may reduce the comfort level for you and your guests. On the other hand, more sunshine may be preferred on cooler days, which might be a problem on patios or porches with permanent roofs.
There is a solution to this dilemma: having a beautiful, functional awning installed on your home. Here are a half dozen aspects of an awning that are simply awesome.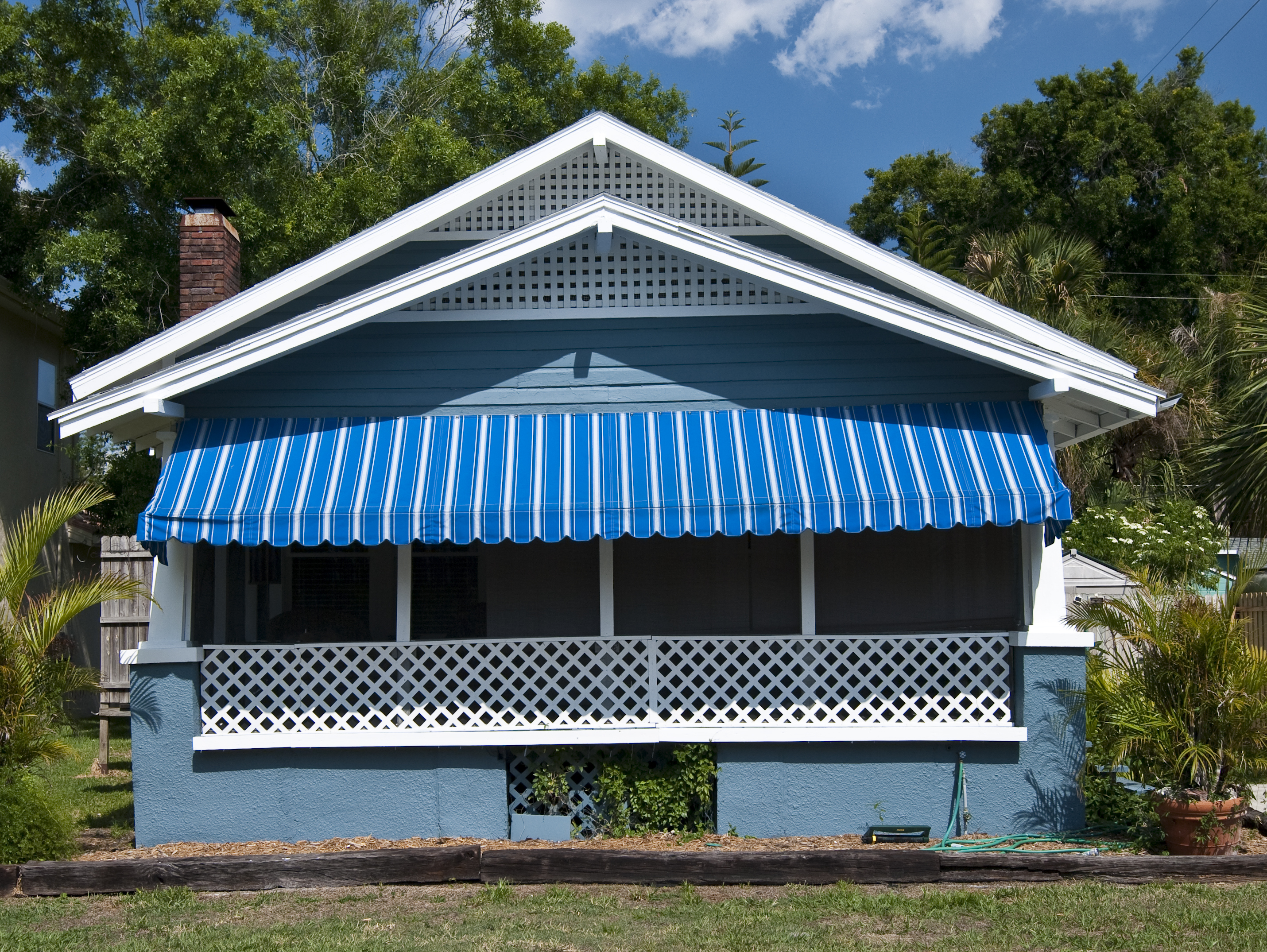 It effectively increases your outdoor living space. Having the ability to provide shade whenever you want it can make your patio or porch much more comfortable. A drop in temperature of ten to fifteen degrees can be the difference between balmy and pleasant. In addition, you can still gather under an awning even during a light rain or snow if you choose.
It's there when you need it, and gone when you don't. All awnings can be opened and closed depending on the weather conditions. On days where you want a little more sun, you can retract the awning; and when it's sunny or rainy, you can unroll it to provide shade and cover. Awnings are available in easy-to-use manual (crank) models or motorized units which are operated simple by pressing a button.
It blocks the sun's harmful rays. Staying out of the sun is important for reasons other than physical comfort. The UV rays from the sun can cause skin damage over time and often leads to skin cancer or similar diseases. But an awning can keep those hazardous UV rays off of your body, which can improve your overall health.

It protects your outdoor furniture. The sun's UV rays (as well as rain and snow) can also wreak havoc on your chairs, tables, swings, rugs, and other furniture pieces that you keep on your patio or porch. In addition to the problems moisture can create, excessive sunlight can cause furniture colors to fade, which erodes their appearance and shortens their lifespan.
It keeps your home cooler. When an awning is open the sunlight doesn't reach the home's windows that are facing it; so the sun's heat never reaches you home's interior. That means your air conditioner doesn't have to work as hard to cool your inside spaces, which saves you money on utility bills.
It adds to your home's aesthetics, character, and value. Like a unique furnishing, floor covering, or piece of art does to a room, an awning provides a perfect accent to the facade of your home. An awning can even make your home more valuable if it sets it apart from other dwellings in your neighborhood.
No matter what your home's size, color scheme, or architectural style, there is an awning that is perfect for it. Whether you want to display it on your front porch or install it over your deck or patio in your back yard, an awning will provide you with plenty of shade and retract easily when you need it to. In other words, an awning is the ideal multifunctional outdoor accessory!
Written by Chris Martin