5 Reasons a Retractable Awning Is a Good Financial Investment
You may have seen advertisements for retractable awnings, or perhaps have noticed these products on homes in your area. Their functionality is obvious: to control the amount of sun and shade that is present on a home's patio or similar outdoor space.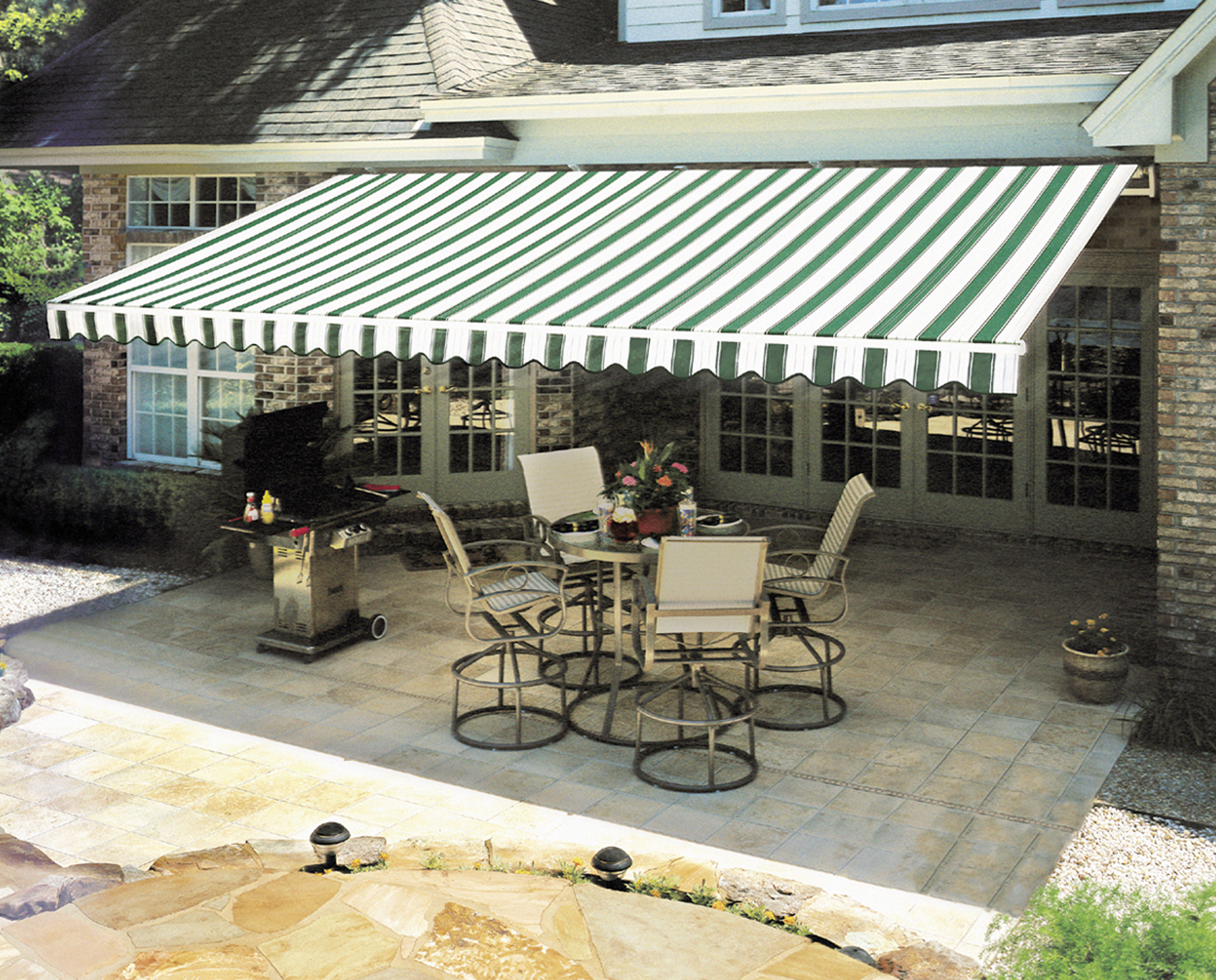 But did you know that a retractable awning is also a sound financial investment? Here are five reasons why:
1. You can save money on air conditioning and heating bills. In the summer, you can expand your awning and prevent the sun from not only heating up your patio, but also your home itself. This is especially true if your home only allows access to the patio through sliding glass doors, which are not very energy efficient. So you won't need to run your AC as much. In the winter, you can retract the awning and allow sunlight to heat your home, thus reducing stress on your heating unit. In both cases, your heating/cooling costs will be lower.
2. You can save money on your electricity bills. If you construct a permanent awning, the constant shade will sharply reduce the natural light that spills into your home, which in turn may necessitate leaving lights or lamps on during the day. But with an awning that you can retract, you can permit the natural light to enter your interior space and leave the lights off. Over time, that will reduce your electricity bills significantly. Plus, controlling shade with a retractable awning is easier than having to open and close individual blinds and drapes on multiple windows.
3. You can protect your furniture. Though patio furniture is designed to weather the elements better than indoor-only pieces, Mother Nature will still have an effect on chairs, tables, and other outdoor furniture items. With a retractable awning, these patio pieces will won't be exposed to sun or water damage. In addition, a retractable awning boosts the life of your carpeting, hardwood flooring, drapes and indoor furniture — which can be discolored or damaged by the sun's ultraviolet rays that stream through unprotected windows.
4. You can expand your living space. Some homeowners try to build an addition onto their home in order to increase their living space. But you can turn a bare patio, deck, or concrete slab into a livable space at a savings of 50%, 75%, or more when compared to adding on a new room. And since the average temperature is 20 degrees lower under a large awning than in the surrounding space, the comfort level in your patio space is often comparable to that found indoors. (Plus, you can feel better about keeping your pets outdoors, too.)
5. You can increase your home's value. If you are thinking about selling your home in the near future, a retractable awning is an attractive feature that could separate your home from similar properties in the marketplace. It certainly adds more "usable square footage" to your home, because you can entertain, dine, or relax in a space that many not be usable for those activities in homes without retractable awnings.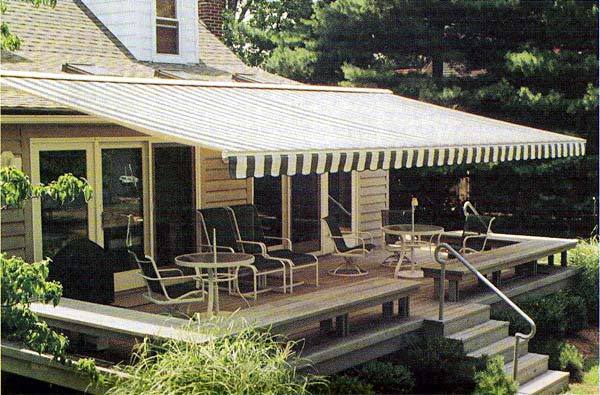 Photo credits: Olson Awning & Canvas, King Awnings, Macon Tent & Awning Company
Written by Chris Martin