3 Ways to Prevent Ice Buildup in Your Gutters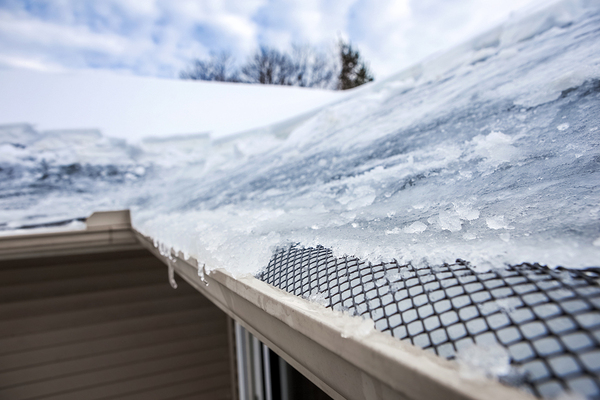 On a winter's day, the last thing you want to worry about is roof damage. However, when ice builds up in your gutters, it can lead to water damage issues on your roof. This happens when ice backs up in your gutters and onto your roof, causing water to back up behind the ice.
This phenomenon is called an ice dam, and according to the University of Minnesota, "the water that backs up behind the dam can leak into a home and cause damage to walls, ceilings, insulation, and other areas." How can you prevent ice buildup in your gutters and stop this damage from occurring?
The Problem of Ice Dams
Why is it a problem if ice builds up in your gutters? These ice dams can lead to serious home damage such as:
Rotten soffits and fascia
Damaged, warped gutters and downspouts
Water stains on your home
Damaged attics, including wet insulation
Shingle damage as water and ice move underneath the shingles
Reduce all of these problems by maintaining your home in a way that reduces or eliminates the formation of ice dams. According to This Old House, "hacking away at ice dams with a hammer, chisel, or shovel is bad for your roofing—and dangerous for you. And throwing salt on them will do more harm to your plantings than to the ice."
You need to find structural solutions to this structural problem.
Manage Your Escaping Heat
In part, ice dams occur because there is a difference between the heat on the roof and the heat in your gutters. The roof is connected to the interior of the home, and sometimes it can be a venue for heat leakage. All of the heat in your home rises to the top of your home, and if you don't have good insulation, it will act as a warming plate for the snow that falls on the roof. Add insulation to your home to help the roof stay cool.
Manage Escaping Air
The warm air that escapes from the home also leads to ice dam issues. For instance, a warm chimney, a leaky skylight, or warm air coming from the exhaust systems from a kitchen or bathroom can all make your roof warmer.
However, the gutters are not warm. The snow that falls on the roof turns to water, rolls down the roof into the gutters, and becomes ice. If you can change the location of your vents and maintain areas around warm spaces like your chimney, then you'll reduce the amount of warm air that escapes from your home.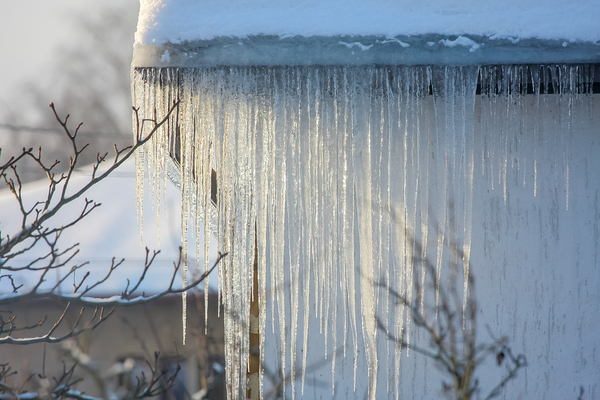 Install a Gutter Heating System
How can you gradually get rid of the snow and ice, prevent ice dams, and also protect your roof? Install a gutter heating system. Gutter heating systems slowly warm the snow and ice that moves toward your gutters. That means that instead of accumulating, the snow in the gutters will turn into water and flow down the gutters, into your downspouts, and away from your home.
Get your gutters ready for winter! With our gutter heating systems and gutter guards, you won't have to spend your time on ice dam removal this winter. Enjoy the winter rather than feeling stressed about your gutters and roof.  Schedule a free estimate today.