Rainy city residents: where do you go to get gutters, Seattle? Your gutters are one of the most important parts of your home. This essential part of your home drainage system protects your roof, siding, and foundation. That's why it's important to install the right gutter system, protect it, and maintain it well. This list of Seattle's gutter, gutter guard, and gutter cleaning companies will help you decide where to turn to keep your gutters working well.
Area Served
Seattle and Puget Sound
Washington
Seattle and Puget Sound
Seattle
Tacoma and Western Washington
Gutter Cover Brand
Gutter Helmet by Harry Helmet
LeafFilter
Mastershield
LeafGuard
Valor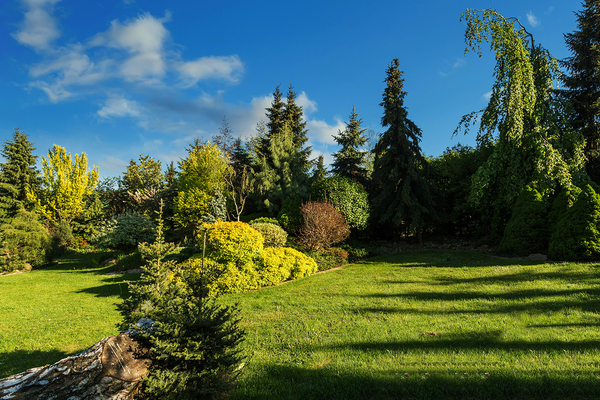 Why Seattle Residents Need Great Gutters
A gutter is just a simple trough that moves water from one place to the other, right? Unfortunately not: a gutter system seems simple when it's working well, but it needs the right angle, materials, support, and installation in order to work to protect your home.
Every year in Seattle, homes have to manage an average of 38 inches of rain pounding on roofs and into gutters. This rain combines with the plentiful needles and cones from Seattle's coniferous forests and the leaves from a garden's deciduous trees. Without proper gutter systems, Seattle residents find themselves struggling to manage gutter cleaning and overflowing gutters. These gutter companies will help you keep your gutters clean. How does each company excel?
The Company: Harry Helmet is a full-service gutter company. It focuses on home drainage systems such as roof and gutter installation, gutter guards, and gutter heat. Harry Helmet has 35 years of experience working in cities across the United States. With its extensive experience in gutter installation, roofing, and gutter covers, Harry Helmet can provide exceptional service completed with an understanding of the roof and gutter system as a whole system.

Products: Harry Helmet specializes in gutter protection products such as Gutter Helmet by Harry Helmet. Gutter Helmet by Harry Helmet works by using surface tension to help water move into the gutter and to keep leaves out. If you have problems with ice accumulation in your gutter, Harry Helmet also has a gutter product called Helmet Heat that prevents ice and snow from damming your gutters.

Warranty: Harry Helmet features a unique triple lifetime warranty for its gutter products. This warranty not only covers materials, it also covers installation and performance.

Reviews: Harry Helmet receives a 5 rating from the Better Business Bureau, and Harry Helmet Seattle receives a 5/5 rating on Yelp as well.
The Company: LeafFilter serves the Washington area. The company specializes in the LeafFilter gutter guard and does not install gutters.

Products: The LeafFilter gutter guard uses surgical grade stainless steel and a microfilter that doesn't rust. The holes in the mesh are very fine: smaller than a grain of sand. The mesh is supported by a uPVC frame that contains titanium dioxide, which provides sun and temperature protection to your filter. Internal brackets added every 18 inches support the LeafFilter. Leaves and needles move over the drip edge of the screen.


Warranty: LeafFilter's main parts are designed to last for 25 years. The company has a support team that can generally be available within 24 hours. LeafFilter offers a manufacturer's lifetime transferable warranty and a money back, no clog guarantee.

Reviews: LeafFilter receives mixed reviews for customer service on Yelp. The reviews on Home Advisor are stronger and also focus on customer service.
The Company: Leafless in Seattle serves the Seattle and Puget Sound area. It offers free estimates and a range of payment plans, with a simple application process and same day decision-making on financing. It's based in Gig Harbor, Washington. Leafless in Seattle is the only provider of the MasterShield gutter guard system in the Seattle area.

Gutter Covers: Leafless in Seattle provides homeowners with gutter protection systems from MasterShield. This gutter cover system is based on aluminum and stainless steel micro-mesh. The gutter guard resists quick temperature changes and sun damage and uses a filter to separate liquids and solids, allowing water to flow clean through your gutters. The gutter cover is set at an angle to move debris from the roof to the ground. MasterShield keeps many types of debris out of your gutters. This includes leaves, cones, seeds, and fine debris such as needles, shingle grit, oil, pollen, and dirt.

Gutters: Leafless in Seattle carries several types of seamless gutters. They install 5″ and 6″ K-style gutters, one of the most common types of gutter systems. Leafless in Seattle also offers fascia gutters that they install on an angle to prevent debris from accumulating.

Warranty: If your MasterShield gutter guards clog, Leafless in Seattle will either give you a replacement or a refund. The warranty is transferable to a new owner. If a clog causes serious damage to your home and you require insurance, MasterShield will pay up to $2500 toward your insurance deductible.

Reviews: Leafless in Seattle has just a few online reviews on sites such as Yelp and Angie's List. These reviews are positive. In 2016, Leafless in Seattle received the Angie's List service award.
The Company: LeafGuard is also known as Beldon in the Seattle area. Beldon provides exterior home improvement products such as windows and gutter covers. Their service area includes Clallam, Jefferson, Mason, Grays Harbor, Thurston, Lewis, Pierce, Kitsap, Island, King, Snohomish, Skagit, and Whatcom. LeafGuard products have been available in Seattle for over 20 years.

Products: Beldon offers the Leaf Guard gutter guard. This one piece gutter system has a curved top that allows water to flow into the gutter, shedding leaves and other debris as it goes. The gutter system is 20 percent thicker than regular gutters, and it's attached with two times the usual number of attachments to ensure that it is secure. The wide base and seamless gutter are designed to avoid leaks. These gutter systems are made on location.

Warranty: Beldon LeafGuard has a lifetime clog-free guarantee, and they will clean your gutters for free if they ever get clogged. LeafGuard also has a paint finish warranty.

Reviews: LeafGuard has received the Good Housekeeping seal. It has received excellent reviews on Guild Quality and mixed reviews on Yelp. The positive and negative reviews focus on elements of LeafGuard's customer service and the quality of its installation.
The Company: Gutter and Roof Solutions Northwest focuses on roof health. The company serves Tacoma and Western Washington. Gutter and Roof Solutions Northwest offers gutter guard products to enhance roof protection.

Products: Gutter and Roof Solutions Northwest sells the Valor gutter guard with wire micro-mesh. The mesh is designed in an S-curve to allow that water to slow down and move into the gutters. Gutter and Roof Solutions also offers a Melt-Away gutter guard that reduces ice accumulation and a Moss Away gutter guard to deter moss growth.

Warranty: The Valor product has a 20 year product warranty.

Reviews: Gutter and Roof Solutions Northwest receives mixed reviews on Yelp for customer service and a 3.5/5 star rating from the Better Business Bureau.
How to Choose a Gutter Cover Company
Clean gutters will help keep your gutters and roof safe from damage from pooling water, plants, and animals. Adding a gutter guard to your home is a way to take your gutters seriously.
What should you look for in a gutter cover company? Look for the following in your gutter company:
A company with a long history working in your area.
A gutter and roofing specialist with an understanding of your roof as a system.
When you're installing new gutters along with your gutter covers, look for a company that has seamless gutter products available. Seamless gutters reduce the number of connections between pieces of your gutter, reducing the possibility of leaks and sagging.
Look for a company with strong reviews, since you'll be relying on them to install a key part of your home protection system.
The company should have insurance that protects workers and your home. This is not always the case with one-person operations that are a side business for a neighbor.
Your gutter cover company should not only install your gutter covers well, it should be responsive to feedback and concerns if you ever have a problem with your gutters in the future.
A gutter cover company should have a warranty that covers not only materials but performance and installation as well.
Ask These Questions About Your New Gutter Guard
Choose a gutter guard or gutter cover that will not only match your home but protect your home for many years. Ask these questions when you purchase a new gutter guard:
Will the gutter guard work with my specific gutters?
How does the gutter guard protect my home from leaves and other debris?
Will the gutter guard work with the highest rainfall amounts in my area?
How long will the gutter cover protect my home?
How often will I need to clean my gutter guard?
Will the gutter cover keep out fine debris such as needles?
Can animals nest in the gutters or gutter guard?
Does the gutter guard match my home?
Will the gutter guard work on a roof with solar panels?
Is the gutter guard covered with a warranty for materials, workmanship, and performance?
Can I transfer the warranty to new homeowners?
What to Consider When You Buy a Gutter Guard
Gutter guards can actually be quite different from each other. Some gutter guards are foam inserts. These allow water to seep down through pores in the foam. Over time, these pores can clog with debris. Mesh gutter covers are another common type of gutter guard. These capture leaves and sticks before they enter the gutter. However, they need to be cleaned over time. If you prefer to never clean your gutters again, look for a nose-forward design that allows debris to slide off your roof and gutter cover.
To reduce the need for gutter cleaning , look for a gutter cover that doesn't get clogged by fine material or allow it to sit in the gutter. Your gutter cover should either be easy to clean or should get rid of large debris before it has a chance to accumulate. Gutter covers that allow some debris to accumulate can be attractive places for animals to nest.
Does your gutter guard work with your home? While your gutter guard might not be the most beautiful piece of home equipment that you'll ever own, it needs to match your home. Look for gutter guards that function well with the size and shape of your existing gutters and match your gutters and roofing.
A strong warranty can ensure that your gutter covers last for many years or get repaired if you're not happy with them. Look for a gutter product that is covered against defective materials, workmanship, and performance as well. Transferable warranties are particularly valuable because then your gutter cover becomes a home asset to transfer to the next homeowner.
Learn More About Gutter Guards
Are you looking for the best possible gutter protection for your home? Look no further than Harry Helmet. Our nose-forward, surface tension technology sits on top of your regular gutters, so you don't need to pay for a one-piece gutter guard system. We take pride in our triple lifetime warranty. With Harry Helmet, you not only get an effective gutter guard system, you have a guarantee of workmanship, materials, and performance. Contact us today to learn more about Harry Helmet's products and schedule a free estimate.